Royals bullpen well rested early in the season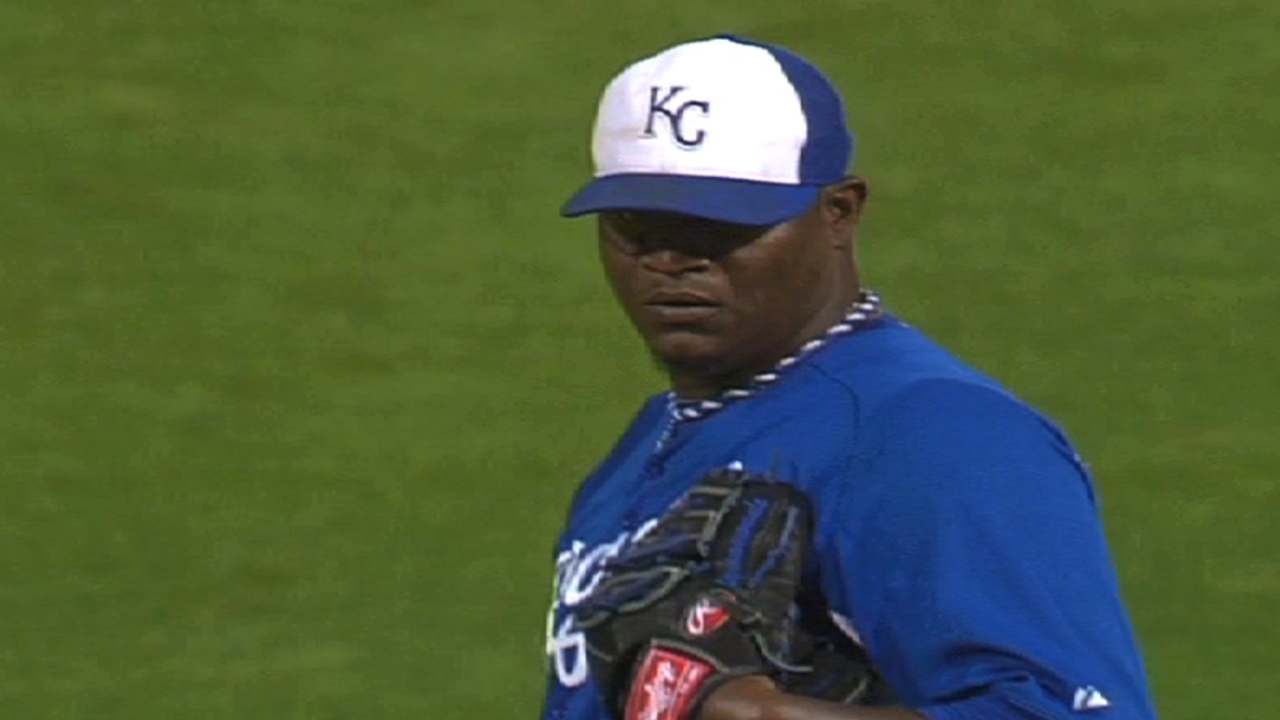 DETROIT -- It's the case of the vanishing bullpen.
Last year Royals relievers racked up the most innings of any American League bullpen, 561 1/3. This year, entering Thursday's game, they had the fewest, 44 2/3. And they didn't get much work on Thursday despite the game going 10 innings, pitching two perfect innings, with Tim Collins picking up the 8-3 win after coming in for the ninth.
Off-days have been a factor -- the Royals' 18 games as of Wednesday were the second fewest in the league. Also, their starting pitchers have been going deep into games. In the first 18 games, the starters worked at least six innings 14 times.
Manager Ned Yost noted that before J.C. Gutierrez worked two scoreless innings in Wednesday's 7-5 loss to the Tigers, he hadn't appeared in 11 days.
"At least we're keeping our 'pen fresh," Yost said. "I'd used to have a little concern that they were getting rusty down there a little bit, but every one of them has come out, even after seven, eight, nine days, when they've got the opportunity [and pitched well]. I mean, Gutierrez threw the ball as good as you could throw the ball last night."
Dick Kaegel is a reporter for MLB.com. This story was not subject to the approval of Major League Baseball or its clubs.