Royals complete rather bizarre road trip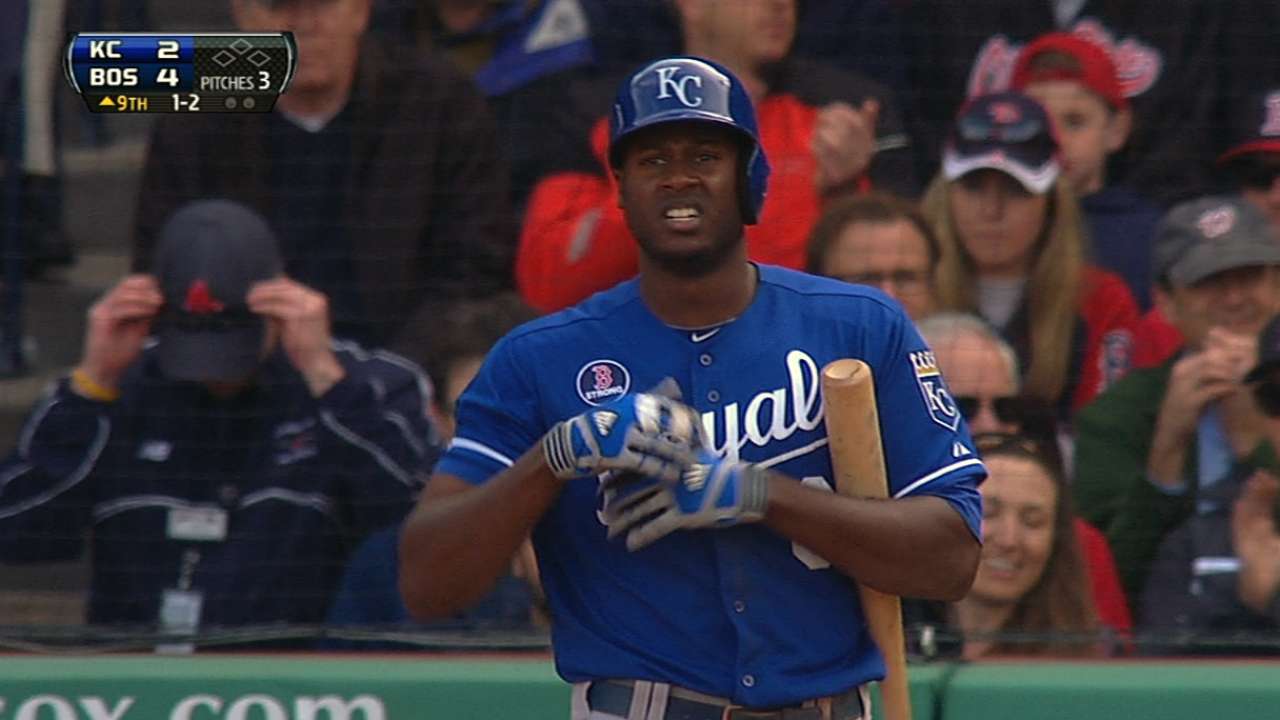 DETROIT -- The Royals are coming off what must be one of the strangest trips in their history.
The trip began on an off-day, April 15, when the Royals left Kansas City in the early afternoon for Atlanta. Over the next eight days, they played two days, sat out two, played two days (including a doubleheader), then sat out another two. Mixed in with two scheduled off-days was a postponement for the Boston manhunt and a rainout at Detroit.
On a frosty Wednesday night, they got a game in at Detroit, and the start of Thursday's trip finale was delayed a half-hour by rain before the Royals won it, 8-3, in 10 innings.
For pro baseball players used to playing virtually every day, this took some major adjustments.
"It's just kind of tough to get in the groove. You haven't seen consistent pitches," designated hitter Billy Butler said. "It's kind of like you're in Spring Training again. You're basically just getting your work in every day, getting ready for a game and you're not getting a chance to play 'em."
Center fielder Lorenzo Cain, hitting .350 entering Thursday's game, was trying not to let the interruptions throw him off.
"If you're locked in and you take a few days off, it might throw you off a little bit. But you try not to look at it like that," Cain said. "You just try to continue what you've been doing and what you want to do the entire year."
The chaotic situation has been disruptive.
"Especially early in the season when you're trying to get into a groove," second baseman Chris Getz said, "you come out of Spring Training in such a great routine where the weather is great in Arizona and everything is consistent."
But that consistency has been lost over the last 10 or 11 days.
"Baseball is a game of routine so I think everyone has been affected by it," Getz said. "But every year is different and you've got to work through it and adjust to it because eventually everything will smooth out."
First-base coach Rusty Kuntz has never seen anything like it in his 30-plus years of traveling in the Major Leagues.
"You have almost as many days off as you're playing and I've never seen that before -- ever," Kuntz said.
"It's been weird, weird, weird, weird."
Dick Kaegel is a reporter for MLB.com. This story was not subject to the approval of Major League Baseball or its clubs.