Kottaras taking patient approach with Royals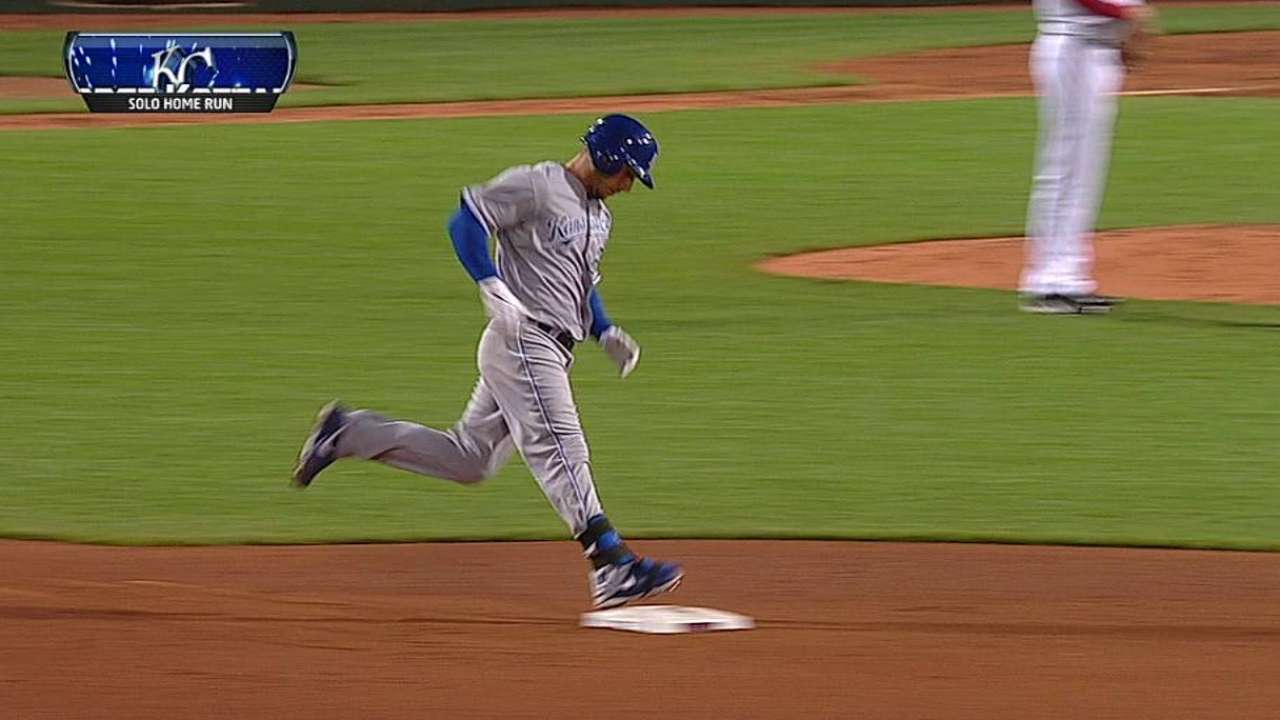 KANSAS CITY -- Backup catcher George Kottaras is proving to be the epitome of patience. Not only in waiting for his rare chances to play, but at the plate as well.
When he finally got his first at-bat of the season last Saturday at Boston, he drew a ninth-inning walk to keep a potential rally going in a 4-3 loss. He started a game the next night in a doubleheader sweep and went 1-for-4 with a home run.
Kottaras' next chance came on Thursday at Detroit. In a 3-3 game, starting catcher Salvador Perez was lifted for a pinch-runner and Kottaras was catching. And he came to bat in the 10th inning with the bases loaded and one out.
"I just try and stick with the situation," Kottaras said. "The situation kind of dictates what you're going to go up there looking for. With bases loaded, one out, the last thing I want to do is hit a weak ground ball. So I kind of zoned within myself, where I could hit a fly ball at least or hit the ball hard somewhere. I didn't get a pitch to do it with, so I just kind of was patient."
Left-hander Phil Coke's first three pitches to the left-handed-hitting Kottaras weren't close so the count was 3-0. Then came a called strike on a marginal pitch.
"It got to 3-1, I was up there ready to hit," Kottaras said. "The last thing I want to do is take a strike and get to 3-2, because then I'm in more of a defensive count. So 3-1 is a more aggressive count for a hitter and I was ready to hit if it was close. If I thought I could've put a good swing on it, I would've."
But Coke's pitch was ball four and Kottaras' walk forced in the go-ahead run. One out later, Alex Gordon's grand slam cemented an 8-3 victory over the Tigers.
Dick Kaegel is a reporter for MLB.com. This story was not subject to the approval of Major League Baseball or its clubs.