Gordon error-free after league scoring change
Collision with Cain in Boston now reflected as a hit on Guthrie's slate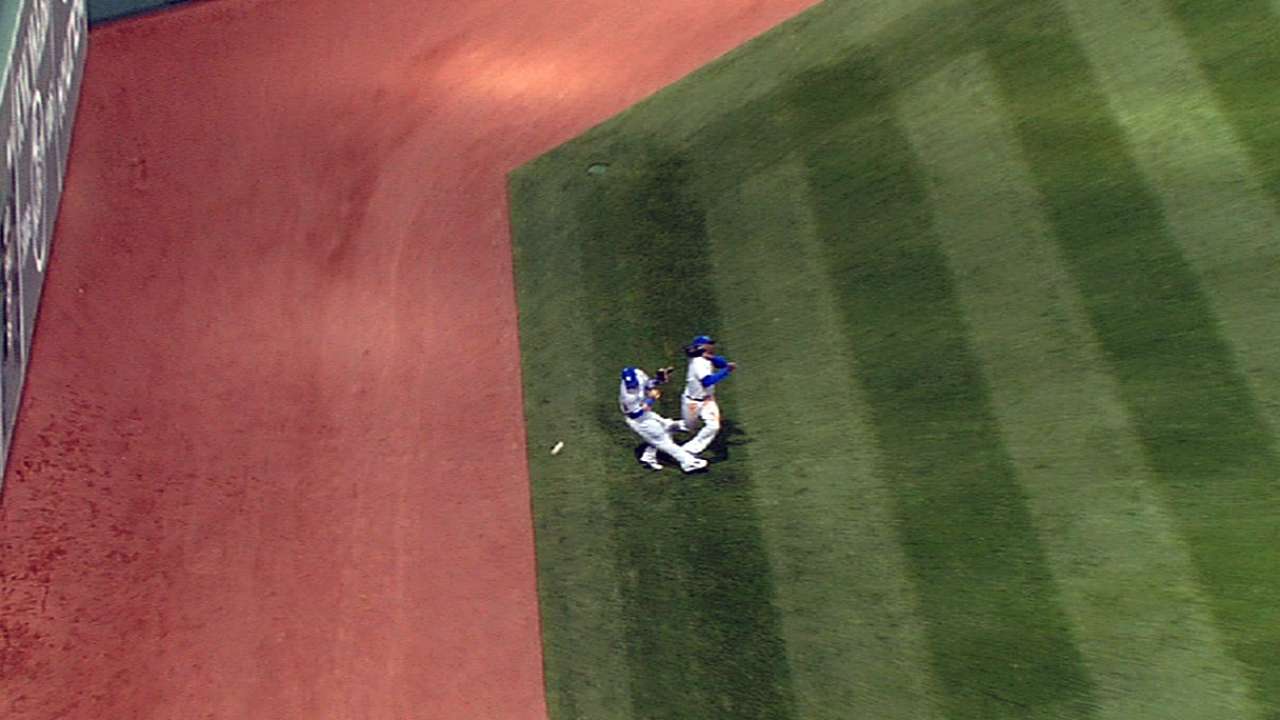 KANSAS CITY -- Alex Gordon's Gold Glove Award trophies got an extra dab of polish from Joe Torre, the ex-manager who is now Major League Baseball's executive vice president of baseball operations.
An error charged against Gordon in the fourth inning of Sunday's second game at Boston was removed after a review by Torre. The Boston official scorer gave left fielder Gordon an error on a play in which he collided with center fielder Lorenzo Cain as they chased a fly ball hit by the Red Sox's Mike Carp and the ball fell safely. Instead, Torre's change gave Carp a triple.
That wiped Gordon's error slate clean for the season and added one hit to pitcher Jeremy Guthrie's total. No runs scored in the inning.
Gordon won a Gold Glove Award as the American League's top defensive left fielder in 2011 and '12.
Dick Kaegel is a reporter for MLB.com. This story was not subject to the approval of Major League Baseball or its clubs.