Cain gets breather in opener of twin bill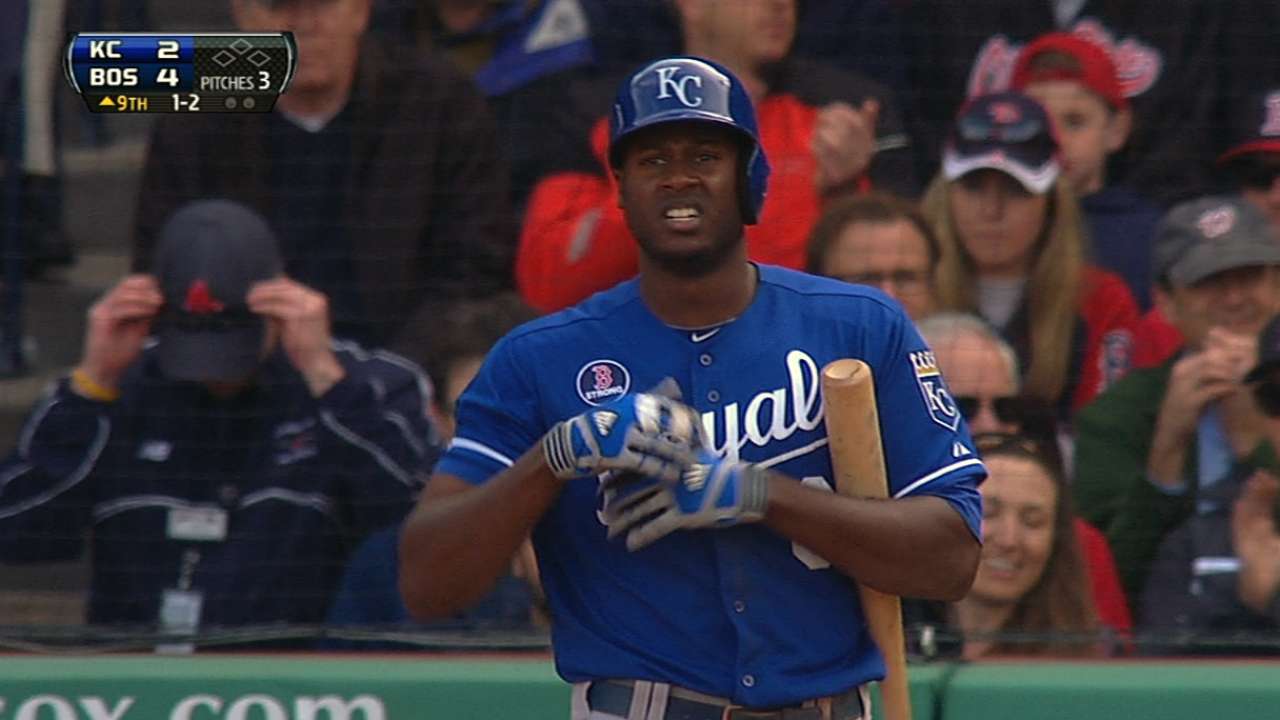 KANSAS CITY -- Center fielder Lorenzo Cain played all 19 innings in last Sunday's doubleheader at Boston, but Royals manager Ned Yost decided against a repeat in this Sunday's day-night affair against Cleveland.
Jarrod Dyson started in center field in Sunday's first game, while Cain sat out against Indians right-hander Justin Masterson. Dyson bats left-handed, Cain right-handed.
"Even though we've had so many off-days, [Cain's] doing great with his legs," Yost said. "Last year, he had so many problems with his legs and this year he's in such a good spot. He worked real hard on conditioning his legs and his stretching all winter long."
Dyson did his part, getting two hits and two RBIs in the 9-0 first game victory. Cain started the nightcap.
Dick Kaegel is a reporter for MLB.com. This story was not subject to the approval of Major League Baseball or its clubs.