Santana makes strong impression on Tribe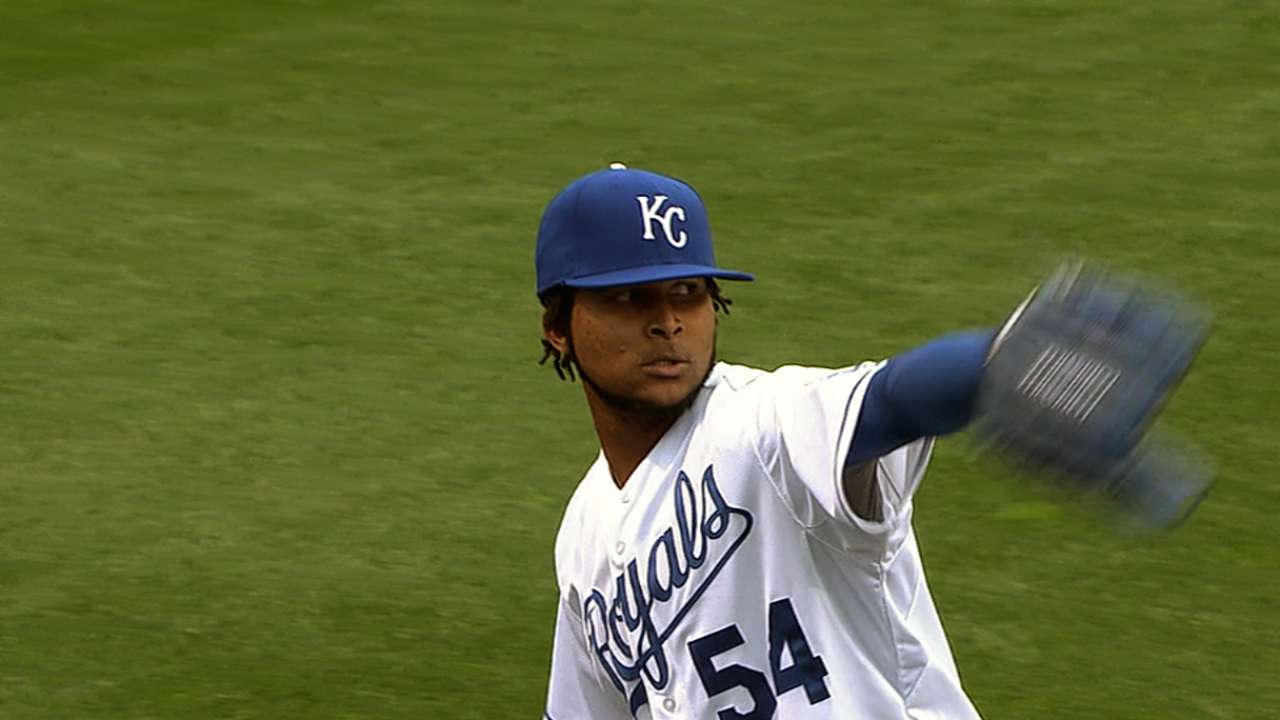 KANSAS CITY -- Ervin Santana, with a 3-1 record and a 2.00 ERA in his five starts for Kansas City, earned compliments from the Indians after he shut them out for seven innings on Saturday night.
"He was throwing his offspeed for strikes. We had pitches to hit, we just didn't do it," Indians first baseman Mark Reynolds said. "I think a lot of guys were frustrated in the dugout. We were kind of rolling over pitches, and I think everybody was trying to do too much instead of just taking a single or whatever and getting on base."
Reynolds added: "He just mixed it up really well. Every time I was sitting heater, he threw me a slider, and vice versa. Obviously, with two strikes you have to adjust. He was just mixing it up. Getting ahead with his offspeed, I think was a big thing for him."
Tribe manager Terry Francona had this to say: "Unfortunately, I think I've seen him good more than I haven't. His arm is tremendous. When you have to respect him in the strike zone, you can't eliminate any pitches. That's when he becomes very effective."
Santana has been in the zone; he hasn't walked a batter in his last two starts and has 31 strikeouts against six walks in his 36 innings so far.
Santana's April success is a complete turnaround from his first month last year with the Angels. In April 2012, he went 0-5 with a 6.16 ERA.
Dick Kaegel is a reporter for MLB.com. This story was not subject to the approval of Major League Baseball or its clubs.