Royals '13 pitching staff succeeding in reducing walks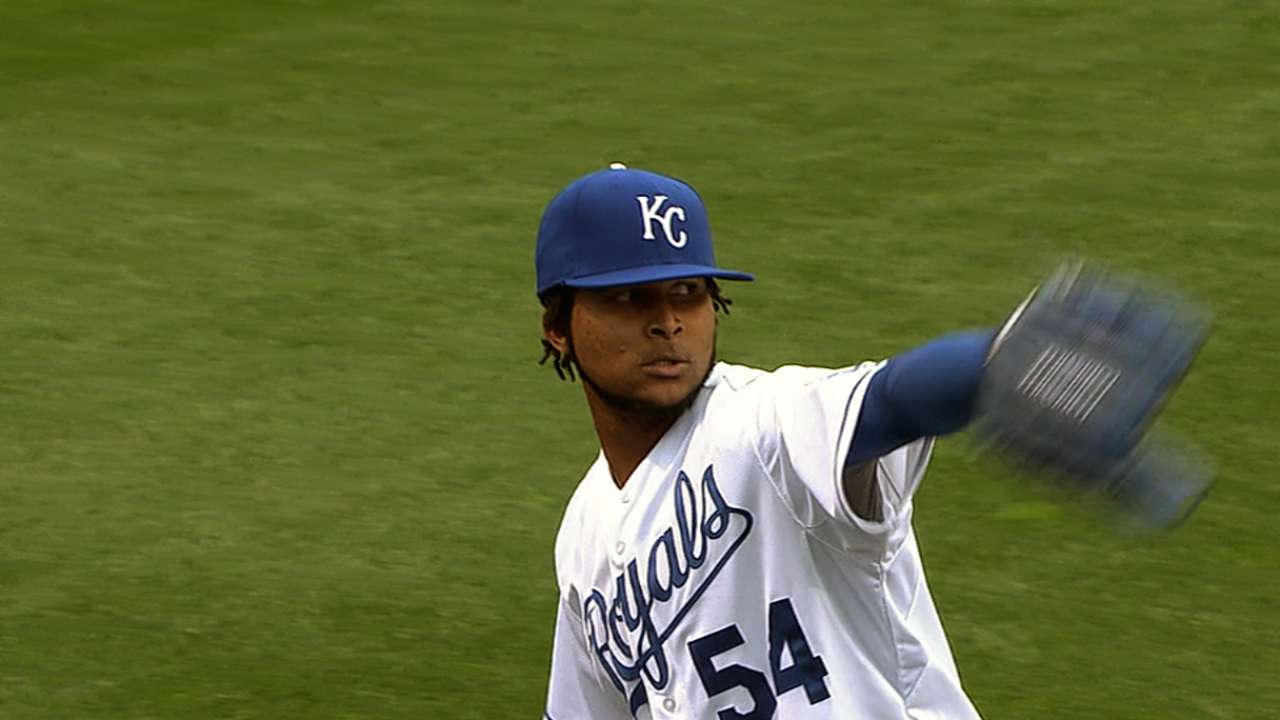 KANSAS CITY -- Reducing the number of bases on balls doled out by the Royals' pitching staff was a priority last year for manager Ned Yost.
It succeeded to a certain extent. After leading the American League in walks with 557 in 2011, the Royals dropped to third-most with 542 last season.
Through Monday, however, the Royals had issued the third-fewest walks with 64 in 23 games (tied with the Rangers). In just 21 games last April, they gave up a whopping 87.
The big difference, according to Yost, is the new guys on the mound. The Royals have four pitchers who were not in their rotation last April.
"That's it. Guys that can command the baseball," Yost said.
In other words, guys that throw strikes.
"That's the secret," starter Ervin Santana said. "Try to get ahead and not try to do too much. When you get the hitter 3-2, you don't think, 'It's 3-2.' Just go at it."
Santana hasn't issued a walk in his last two starts, which cover 14 innings.
Relievers have done their part, too. Left-hander Tim Collins, who once had command issues, has walked just two in nine innings. He solved his problems with some alterations in his delivery.
"You've just got to find something that works for you and repeat it," Collins said. "Just being able to be consistent, that's all it is."
Dick Kaegel is a reporter for MLB.com. Bill Chastain is a reporter for MLB.com. This story was not subject to the approval of Major League Baseball or its clubs.