Mendoza patiently awaiting next start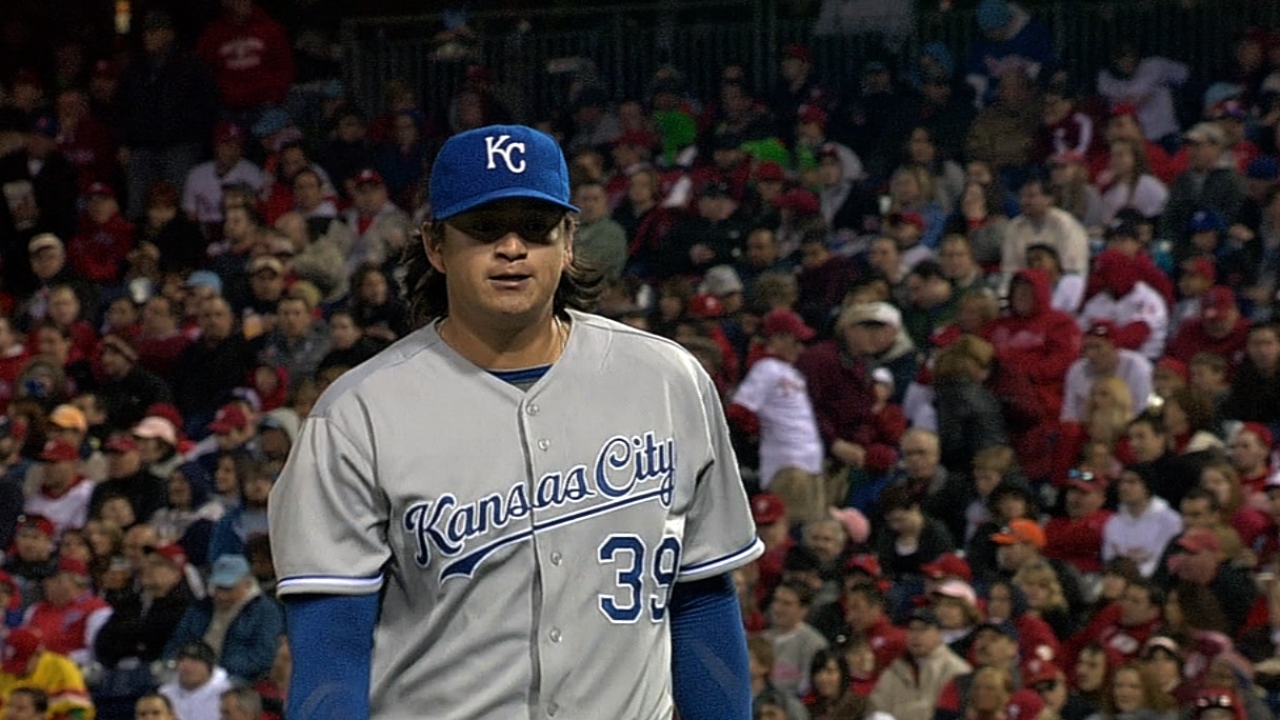 KANSAS CITY -- Luis Mendoza won the Royals' No. 5 starting job in Spring Training, but 24 games into the season, he's made just two starts.
His third start is scheduled for Wednesday night against Tampa Bay. "Scheduled" because the weather forecast looks chancy.
"I hear tomorrow the weather is going to change a little bit. But I'll just be patient and wait for that start," Mendoza said on Tuesday afternoon when warm sunshine and dry weather prevailed.
His start at Detroit last week was eliminated by a rainout, although he did get in 2 1/3 innings of relief on Wednesday against the Tigers.
"The two innings of relief kind of gave me an idea of how to get to the mound again," Mendoza said, smiling. "I remembered what it was like."
This will be his second start against the Rays. He faced them last Aug. 22 at Tropicana Field and lost to current teammate James Shields, 5-3. He found the Trop's artificial turf didn't do his sinking fastball any favors.
"Ground balls on that turf are kind of hard," Mendoza said. "But I'm going to stay the same. Trust my sinker and try to get some ground balls early in the count."
Manager Ned Yost thinks that despite the inactivity, Mendoza will be fine.
"He's a guy that doesn't freak out too much and over-analyze the situation -- 'I haven't pitched in two weeks, am I going to be all right?' " Yost said. "He just goes out, grabs the ball and does what he does. It's a good mindset to have, a perfect mindset for a No. 5 starter."
Dick Kaegel is a reporter for MLB.com. Bill Chastain is a reporter for MLB.com. This story was not subject to the approval of Major League Baseball or its clubs.