Johnson starts at second; Getz rests with allergies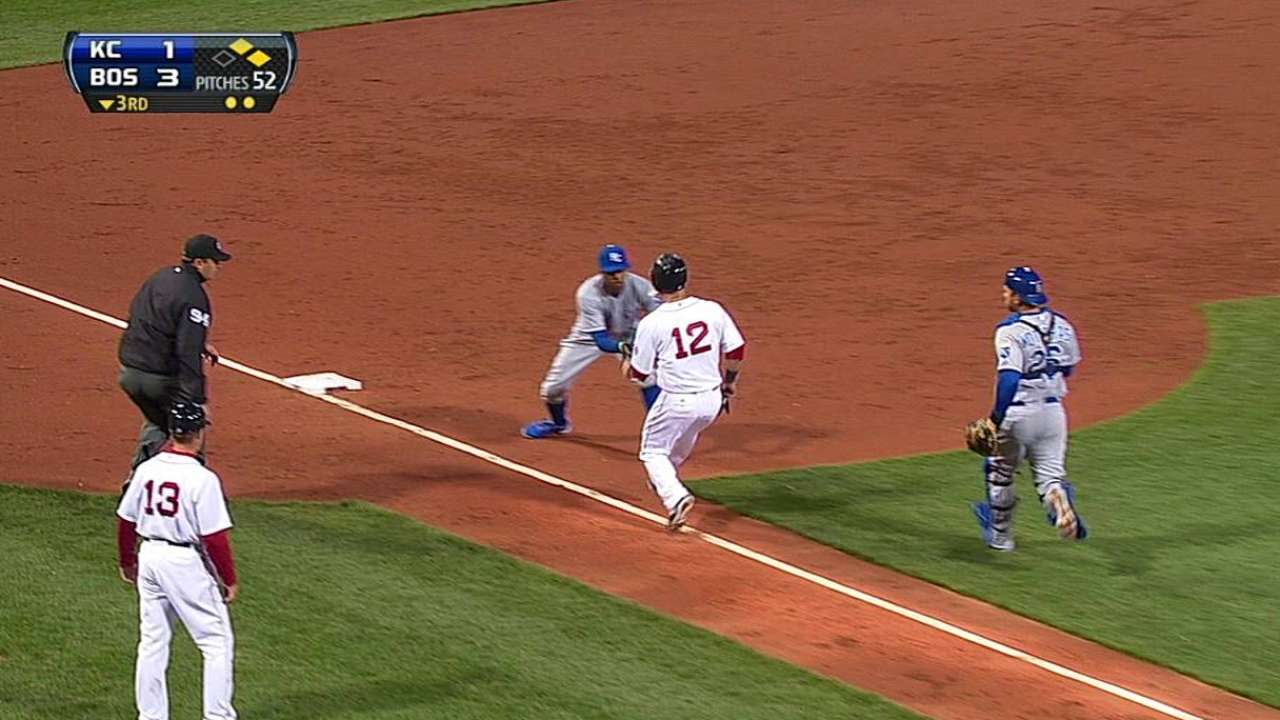 KANSAS CITY -- Elliot Johnson had a good series opener against Tampa Bay, and Chris Getz's allergies were acting up, so Johnson was back in the Royals' lineup at second base on Wednesday night.
Getz wasn't scheduled to play anyway on Tuesday, but wasn't feeling well during batting practice.
"I sent him in from BP. He didn't even hit yesterday. He feels much better today. They've got him on medicine, and he could've played today. But I just went with Elliot another day," Yost said before Wednesday night's game.
Other players, who Yost didn't name, were also bothered by allergies.
"It's just the time of year. With the pollen out and everything, it just kind of affects guys differently," Yost said. "But Getzy looks good today. He feels much better, and he could've played. But Elliot had a good game last night. Let him get back-to-back days, and Getzy'll probably be back in there tomorrow."
Johnson, a former Rays player, was 2-for-3 with a walk and a run in Tuesday night's 8-2 Royals win.
Dick Kaegel is a reporter for MLB.com. This story was not subject to the approval of Major League Baseball or its clubs.