After strong April, Yost maintains focus on each game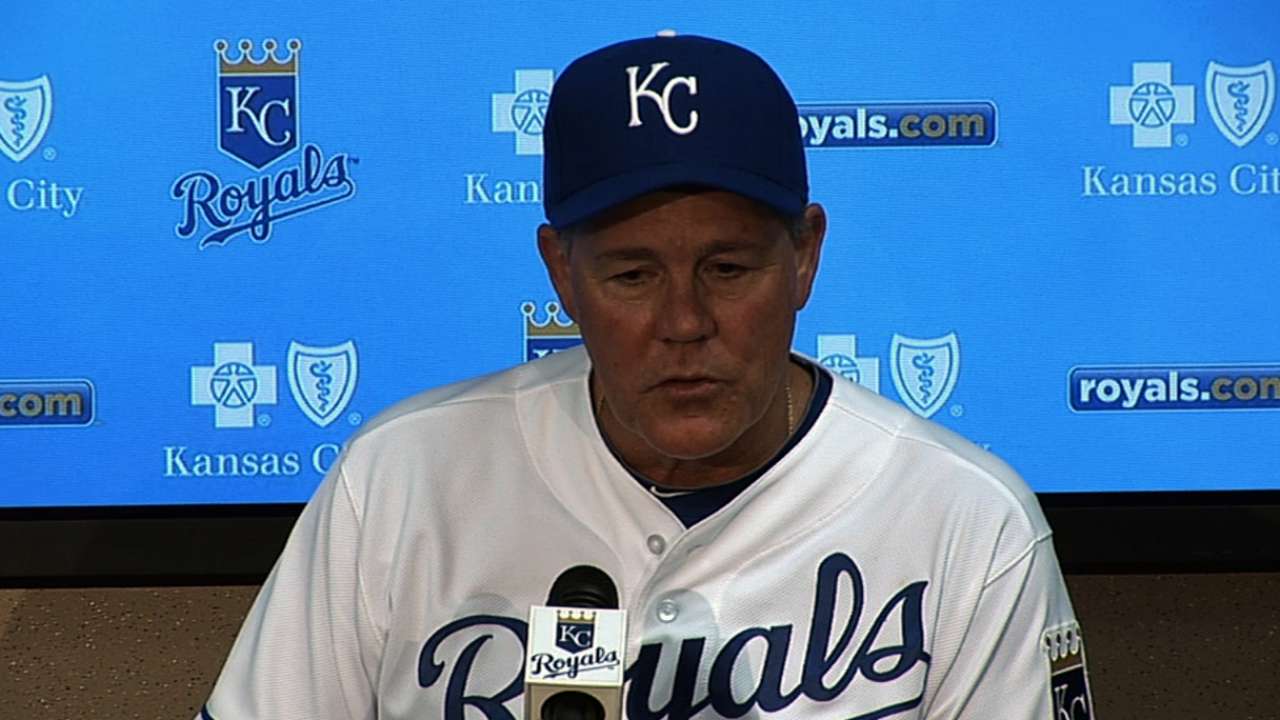 KANSAS CITY -- What a difference a year makes.
The Royals finished this April with a 14-10 record, just a half-game out of first place in the American League Central, compared to April 2012's 6-15 record, which put them 5 1/2 games behind.
"I feel good where we're at," Royals manager Ned Yost said.
But, in his view, it's way too early to be talking about being in contention.
"Just keep fighting. You can't be worried about contending right now. Worry about every day -- just winning every day," he said. "Your record is what it is. You can't do anything about it. But the game you have before you, you've got to be ready, do everything you can to win that game."
Yost will reach a point, however, when he might sneak a peek at the standings.
"I look at the first 40 games and kind of judge out every 40 games where we're standing and start taking a look at things," he said. "We kind of break it up in that fashion."
The Royals' 14-10 April record is the best since 2003's 16-7 (17-7 if you add the one game in March). That year, the Royals were in contention until early September.
How did the 1985 World Series champions fare in April? Those Royals were 11-8.
Dick Kaegel is a reporter for MLB.com. This story was not subject to the approval of Major League Baseball or its clubs.