Royals reflect on Tuesday's offensive outburst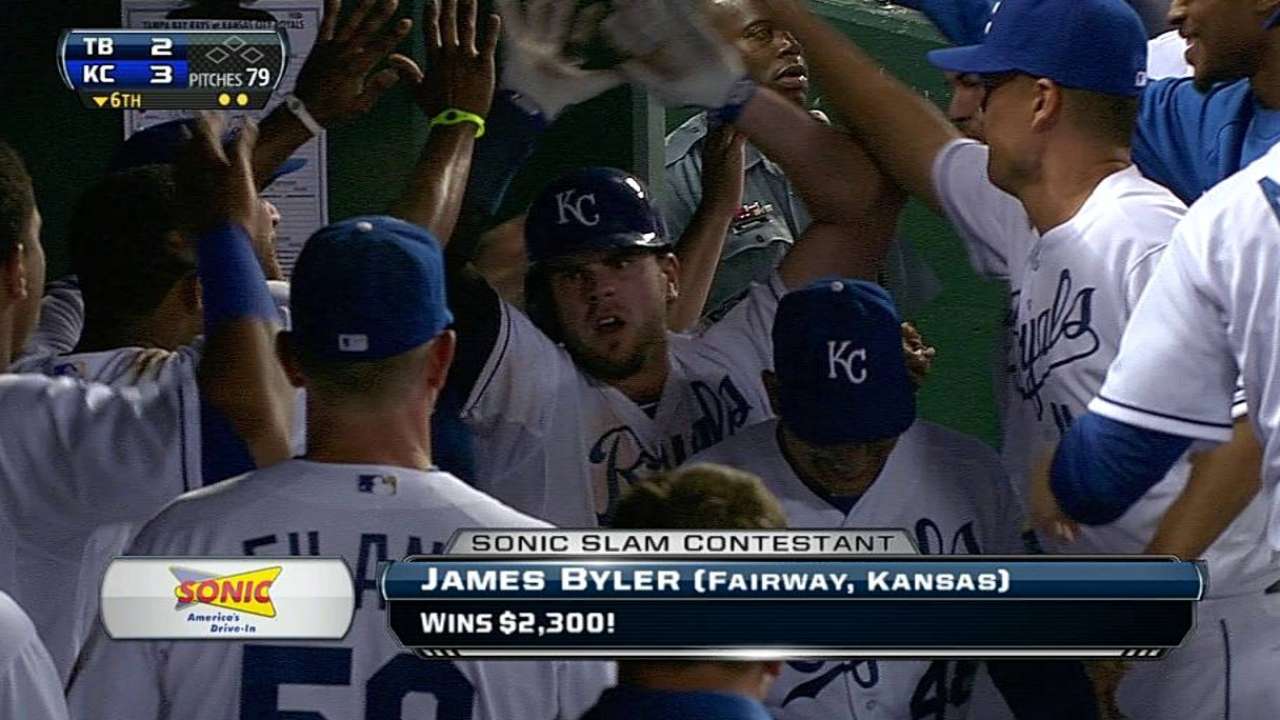 KANSAS CITY -- On Wednesday, the Royals were still talking about their sudden breakout against Rays starter Alex Cobb with two outs in the sixth inning on Tuesday night.
"People say I'm crazy when I say it just takes one swing, and it breaks open and it changes -- but it does," manager Ned Yost said. "Don't ask me what happened there. We couldn't do anything against Cobb and then, boom, base hit; boom, base hit; boom, home run ..."
Yost's "booms" -- like the Royals' hits in that inning -- just kept coming. Eric Hosmer's double off the left-field wall ignited the outburst and Mike Moustakas' two-run homer put the Royals ahead to stay in their 8-2 win.
"It's just something that happens. I don't know. That's baseball. You can't explain it, how a guy can be going and was borderline dominating us and then, boom! I don't know, I can't explain it," Yost said.
"You've got James Shields on the mound, and you're down two. You want to get some runs. But, as a manager, you can get crazy. The whole time, I just kept telling myself: Be patient, we'll peck away. Stay patient, it'll happen."
And it did.
Along those lines, it should be noted that the Royals, entering Wednesday night's game, had the best two-out offense in the Major Leagues with a .291 (78-for-268) average after two were down, scoring 42 runs.
Dick Kaegel is a reporter for MLB.com. This story was not subject to the approval of Major League Baseball or its clubs.