Yost credits pitchers with limiting KC's April skids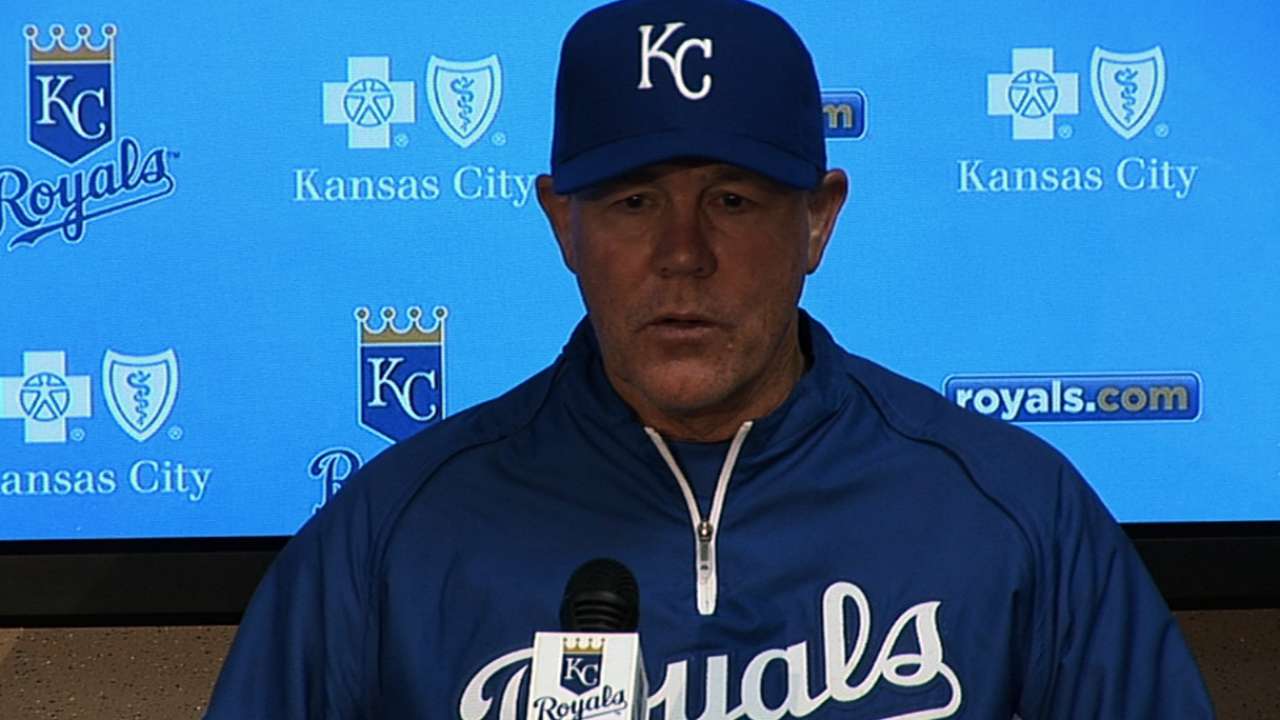 KANSAS CITY -- Right fielder Jeff Francoeur was ready with a stat when the Royals' first month ended.
"The most games we've lost in a row is two. When you can have that all year long, it's a huge help," Francoeur said.
Indeed, the Royals have not lost more than two games in a row so far this season. A year ago at this time, they could already look back on a 12-game skid.
This year they lost two straight against the White Sox to start the season and later dropped back-to-back games to Toronto and Cleveland at home.
"The biggest difference is pitching," manager Ned Yost said. "I'm not saying we're never going to have a three-game losing streak or a four-game losing streak, but starting pitching stops all that, and it minimizes that. With the starting pitchers we have, and we've said it all along, we don't anticipate any long losing streaks, because we've got somebody good every single day that's going to step on that mound and put an end to it."
So far, Jeremy Guthrie, Ervin Santana and James Shields have made outstanding starts to end the two-game slides.
Dick Kaegel is a reporter for MLB.com. This story was not subject to the approval of Major League Baseball or its clubs.