'King of the Game' awarded after each Royals win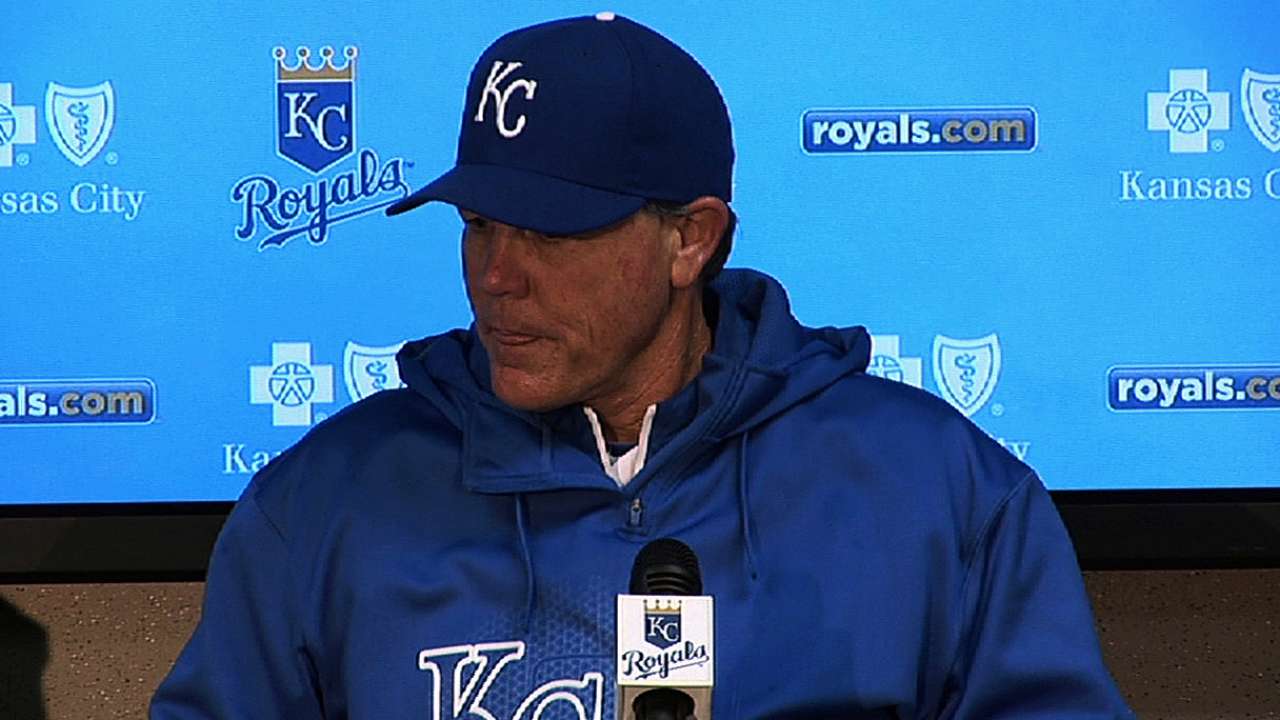 KANSAS CITY -- When the Royals win a game, a neon sign lights up on the clubhouse wall and is symbolically presented to the "King of the Game."
"It's the Texas Heart Shot Award," pitcher James Shields said. "I guess it's a hunting thing."
Shields called a neon sign company and had the thing custom-made. It features a deer, a crown for the "king" and a "W" for a win.
"I like to have fun," Shields said. "I'll tell you what, the whole meaning behind it is just basically, if a guy goes 0-for-3, 0-for-4 and we win the game, that's all that really matters. So the sooner we celebrate the win, the sooner they're going to forget about their 0-for-4 game and we move on to the next day and they're going to want to be the next guy to win the next ballgame."
The post-victory award occasions whooping, hollering and frivolity.
Manager Ned Yost endorses the idea.
"It cultivates a winning attitude," Yost said. "It puts foremost and out front that our job is to win a baseball game, every single day, and it doesn't matter if you've gone 0-for-4 or 4-for-4. At the end of the day, if we've won a baseball game, we celebrate it as a team and I think it's a great thing to do."
Who decides the winning player?
"It's collective bargaining," Shields said. "I get final say."
For example, relief pitcher Bruce Chen got the award after Wednesday night's 9-8 win over the Rays, notably for escaping a perilous one-out, runners on second and third jam.
"It's not necessarily going to be the guy who plays the best. We're going to distribute it out evenly as much as we can," Shields said. "He struck two guys out before they got to the meat of the lineup and I think that was a big momentum shifter in the game. We ended up scoring five runs in the next inning and there you have it."
The award is presented only after a victory.
"You can't take wins lightly," Shields said.
Dick Kaegel is a reporter for MLB.com. This story was not subject to the approval of Major League Baseball or its clubs.