Herrera shares first snow experience with son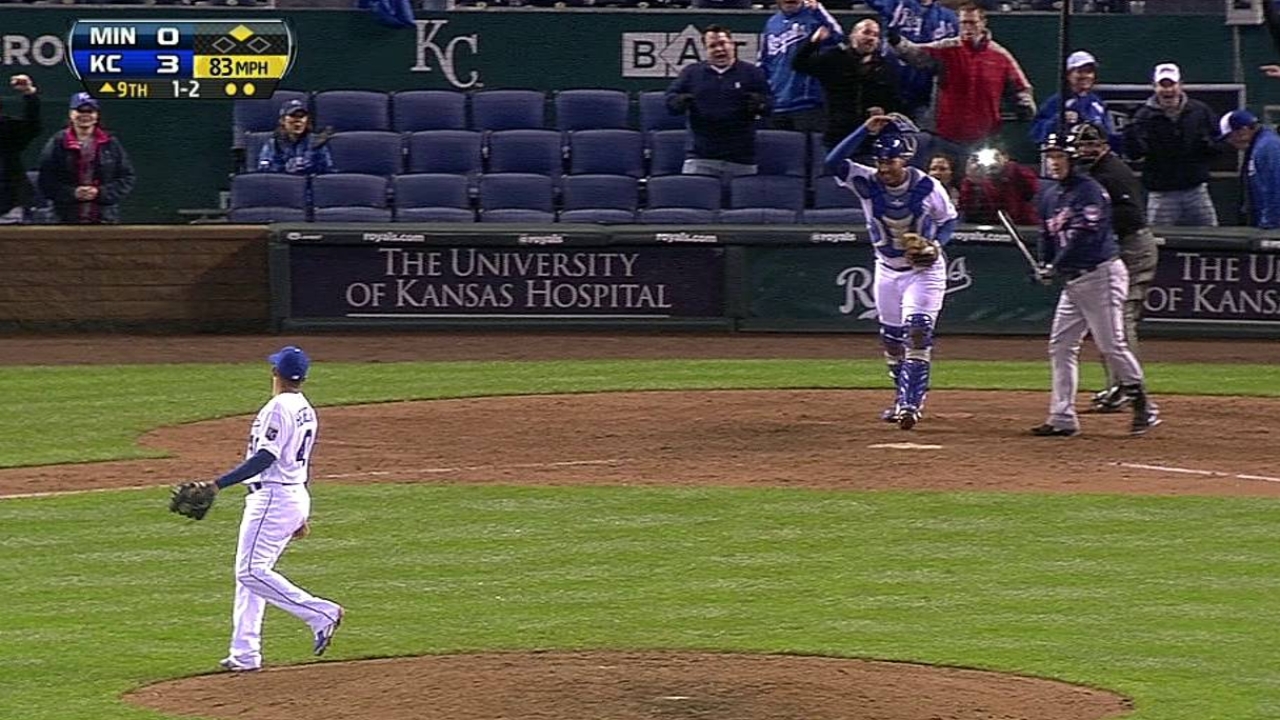 KANSAS CITY -- Pitcher Kelvin Herrera saw snow for the first time during Thursday's brief blizzard that dumped measurable snow on Kansas City for the first time in May in more than a century.
"You know, I'm from the Dominican and it never snows over there," Herrera said.
So after Thursday's game was delayed, he went to the dugout and enjoyed standing in the falling snow. After the game, he took his little son, Kevin, out to experience snow for the first time, too.
"I want to get some orange juice, put snow in a cup and drink it," Herrera said, grinning. "That way I don't have to get ice."
Dick Kaegel is a reporter for MLB.com. This story was not subject to the approval of Major League Baseball or its clubs.