Trio takes part in Cinco de Mayo Fiesta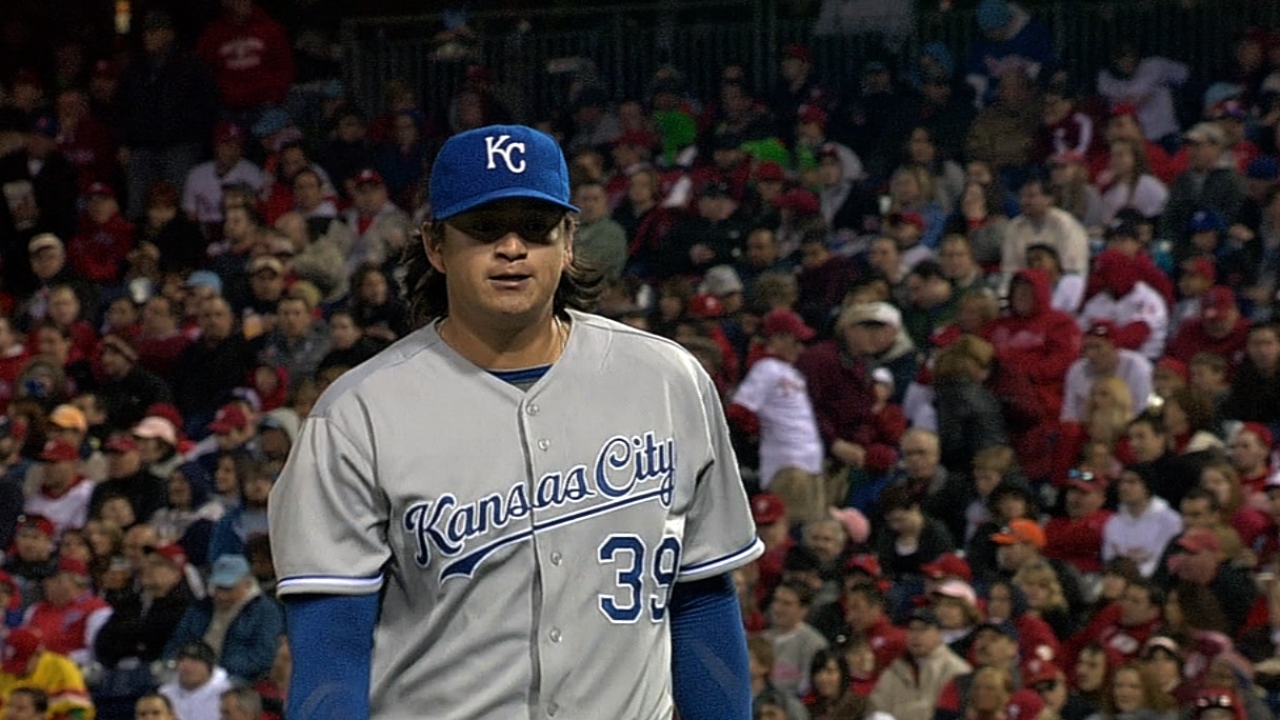 KANSAS CITY -- Shortstop Alcides Escobar, pitcher Luis Mendoza and catcher Salvador Perez mingled with participants in the 22nd annual Cinco de Mayo Fiesta on Saturday at the Guadalupe Center in the historic Westside neighborhood of Kansas City.
"I didn't expect a place like that in Kansas City," Mendoza said. "When you're about to get there, you see all the Mexican stores. My wife said, 'Oh, I feel like I'm in Mexico right now.' And they have a beautiful building there."
Mendoza is one of just nine Mexican-born players who were on Opening Day rosters in the Majors this year.
"The little kids were dancing, showing the typical music of every state in Mexico," Mendoza said. "Actually when we sat down to watch them, they did a dance from Veracruz. And that's where I'm from. I had a good time there."
Escobar and Perez are from Venezuela, which ranked second among countries by providing 66 players this year. (The Dominican Republic is first.)
"There were a lot of people there, kids that wanted us to sign," Perez said. "The kids were really excited. I liked doing it."
"That was my first time there and it was a lot of fun," Escobar said. "We signed a lot of autographs and there were a lot of kids dancing and music. It was nice, a good group of people and I enjoyed my time."
There was even a taste of home for Mendoza.
"It was a good experience. Sometimes you miss your country," Mendoza said. "And we had churros!"
Dick Kaegel is a reporter for MLB.com. This story was not subject to the approval of Major League Baseball or its clubs.