Yost counting wins, not runs on scoreboard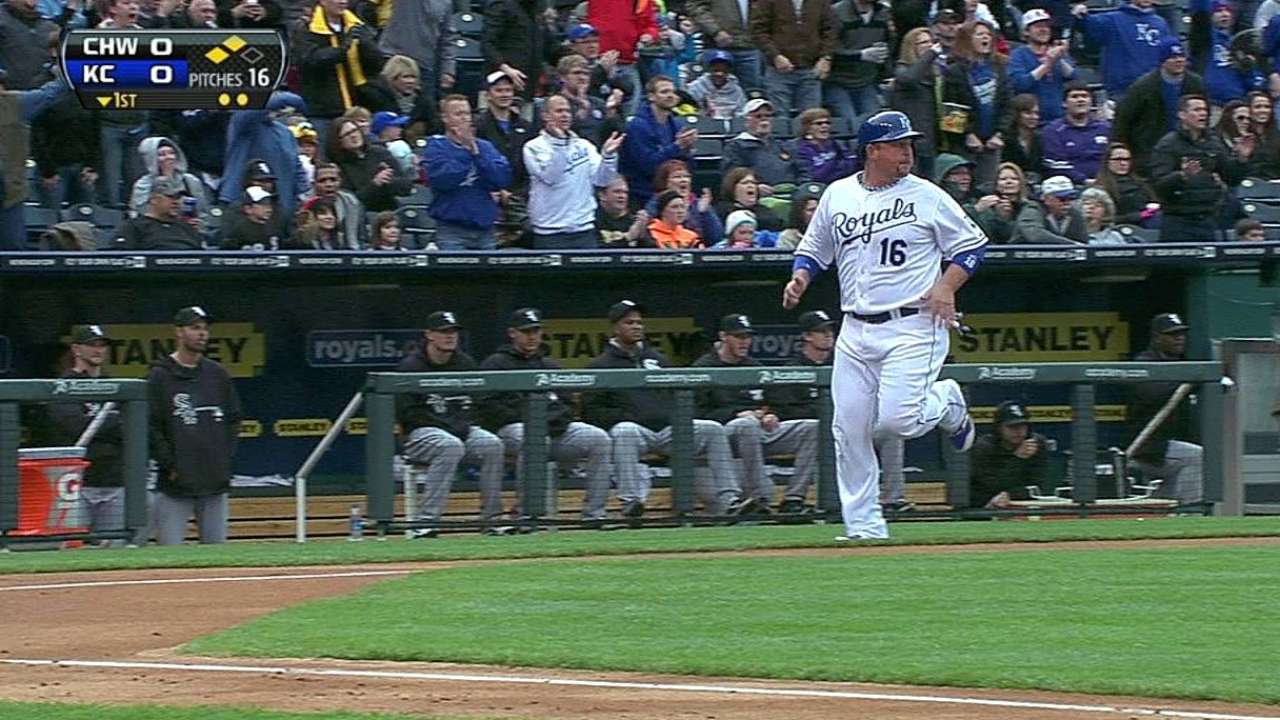 KANSAS CITY -- The Royals were six games over .500 going into Sunday's game against the White Sox -- even though their run production hasn't been in high gear.
The Royals ranked just 11th among the 15 American League clubs with 115 runs, despite being third in batting average at .270.
"I want to be higher in the win column," manager Ned Yost said "That's all that matters."
No argument there. As far as his offense goes, he sees the frequent off-days -- a total of 10 scheduled open dates or postponements -- as a detriment.
"We're going to score more runs," Yost said. "Again, it's kind of like beating a dead horse, but we have yet to get into consistent play. When we get into consistent play, it allows your offense to get more consistent. The two days on, the two days off, it's a tough go. So the most important thing we can do now every day is score enough runs to win a baseball game. Whatever that is, so I have zero concern over the amount of runs we're scoring right now."
As he was quick to point out, the Royals' pitching so far has made it less necessary to score runs in bunches.
"Runs scored is big," Yost said, "but when you've got pitching like we've got ...
Through Saturday, his pitching staff had held opponents to 98 runs, second fewest in the AL.
"My focus is winning a baseball game every day and if it takes one run, if it takes 10 runs, if it takes two runs, I don't care," Yost said. "At the end of the day if we've won a game, that's all that matters."
Dick Kaegel is a reporter for MLB.com. This story was not subject to the approval of Major League Baseball or its clubs.