Kottaras walks tall to aid Royals' offense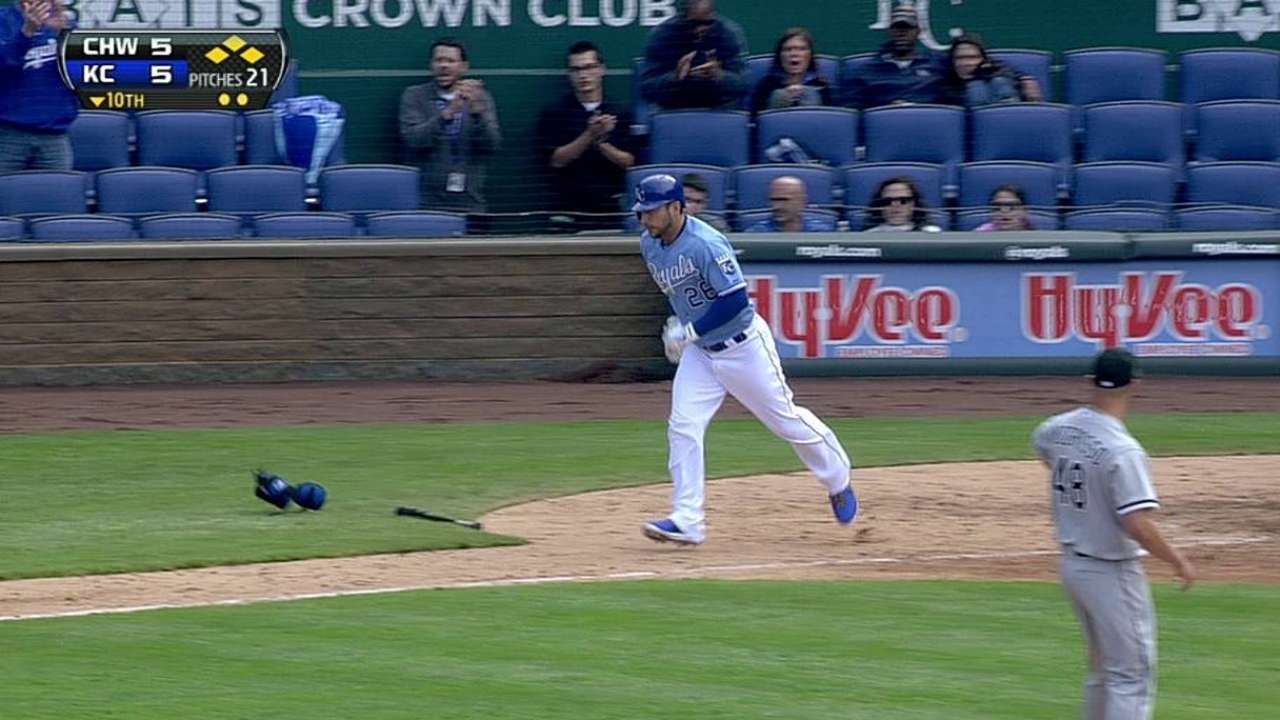 KANSAS CITY -- No one could ever accuse George Kottaras of taking a walk on the wild side. He'll take a walk, all right, but it'll be cool and carefully considered.
Kottaras, the Royals' backup catcher, doesn't play much but when he does, his way of getting a meaningful base on balls has been quite evident. In Sunday's 10-inning, 6-5 win over the White Sox, he drew two walks in the last two innings.
As a pinch-hitter in the ninth, his walk gave the Royals two runners on base, leading to Billy Butler's two-run, game-tying double. In the 10th, Kottaras' walk loaded the bases to set up Alex Gordon's walk-off single.
"He's got an idea what he wants up there," manager Ned Yost said. "He's got great discipline, he's got great eyesight, he knows the strike zone, he knows what he's going to swing at and what he doesn't. He's not coming out of his zone very often."
In 13 plate appearances this year, Kottaras has coaxed four walks. On April 25, he drew a bases-loaded walk to force in the first of five 10th-inning runs in an 8-3 win at Detroit. A bit later, Gordon hammered a grand slam.
Kottaras' approach is simple.
"You've got to trust the guy behind you and not feel like you have to do it on your own," Kottaras said.
In Gordon he trusts. On Sunday, Gordon followed him and delivered the hit that won the game.
Dick Kaegel is a reporter for MLB.com. This story was not subject to the approval of Major League Baseball or its clubs.