Royals picking their spots on basepaths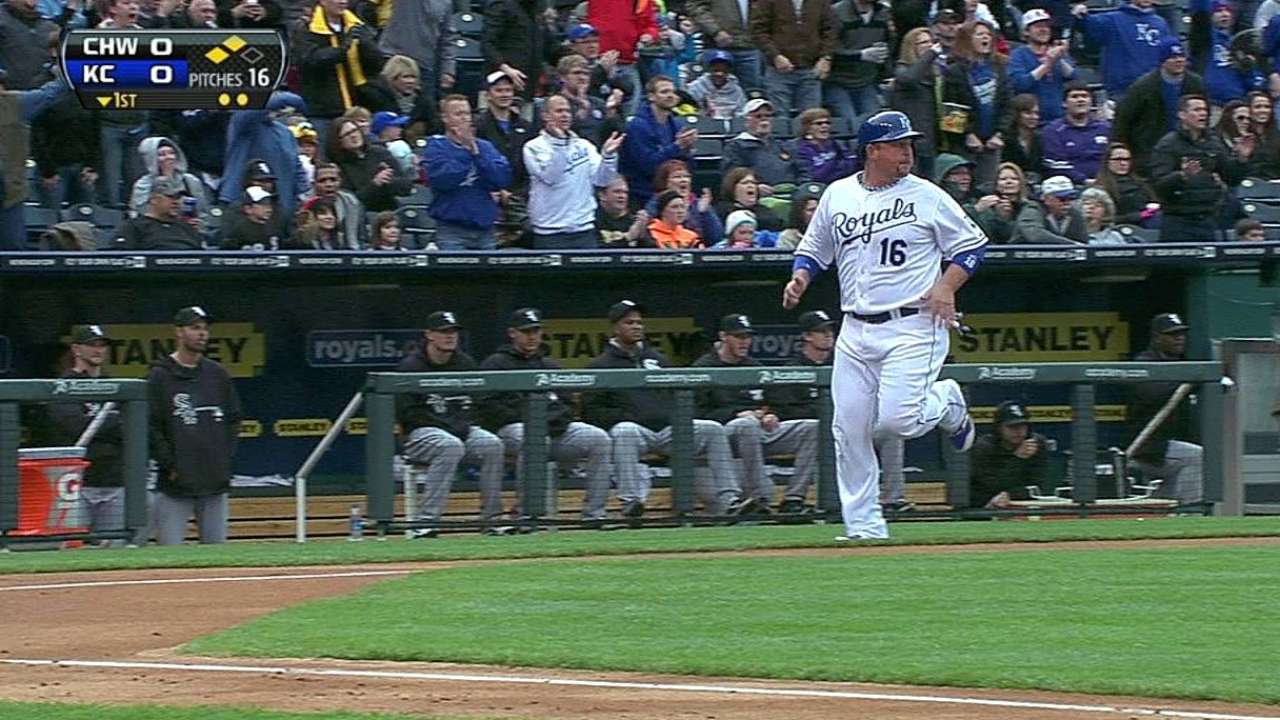 KANSAS CITY -- Even though the Royals were ranked third in the American League with 24 stolen bases -- just two behind the Red Sox -- entering Monday's action, they're not particularly interested in leading the league. Just making them count.
"We're not running less, but we pick our spots. We picked our spots before," manager Ned Yost said. "I think teams have put an emphasis on controlling the running game more, so you have to pick your spots. You just don't blindly run out there to run. You have to pick your spots; they have to be in good strategic places in the game -- when hopefully the odds are in your favor."
Yost pointed out that Lorenzo Cain's steal of second base in Sunday's 10th inning set up the 6-5 win over the White Sox. After left-handed batter Mike Moustakas struck out, Cain took off on a 2-1 pitch to right-handed Jeff Francoeur.
"At first, I was leaving the hole open for Moose, because he's a lefty, keeping that guy on first base," Cain said. "So I didn't try it that first at-bat. Once we got that first out, I figured, 'We've got to take a chance here.' That's what I did, and slid into the back of the bag safely."
Francoeur grounded out, Cain holding second, and the White Sox intentionally walked Chris Getz. George Kottaras then drew a walk to load the bases and Alex Gordon's hit ended the game.
"If Cain doesn't steal that base, and it was a bang-bang play at second, I don't know that we win in the 10th," Yost said. "They don't end up walking Getz, and then George comes up and has a great at-bat and Gordy comes up and has a great at-bat. So we run when it's right for us to run."
Last season, the Royals finished with 132 stolen bases, fourth in the league, but just three behind Minnesota's AL-best 135.
Dick Kaegel is a reporter for MLB.com. This story was not subject to the approval of Major League Baseball or its clubs.