Royals believe umps got foul call right on review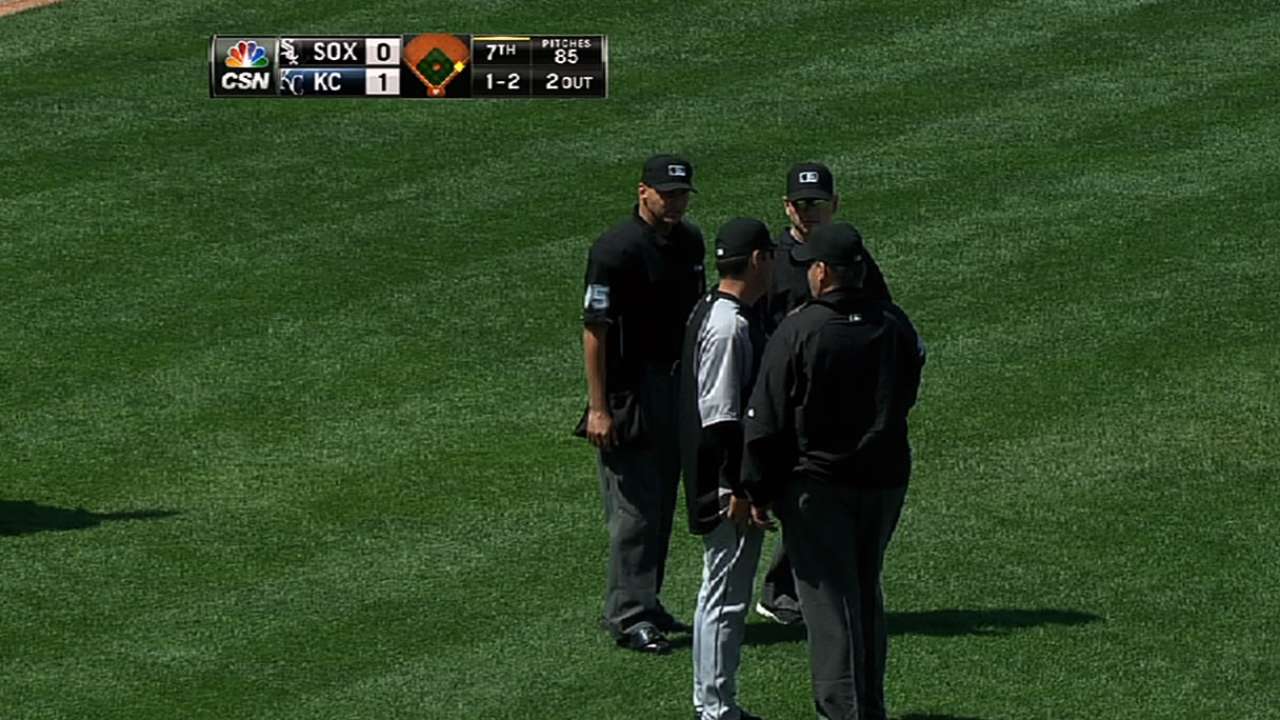 KANSAS CITY -- Sometimes the video replay doesn't always have the answer.
In the seventh inning on Monday, the White Sox thought they had broken through against Royals starter James Shields with a two-run homer when Alexei Ramirez hit a high shot down the left-field line. Third-base umpire Mike Muchlinski waved it foul but Sox manager Robin Ventura thought it looked fair. So the umpires decided on a video review.
When they emerged after a rather lengthy review, however, the foul call stood. Crew chief Gary Cederstrom explained the reason to Ventura. There was no clear shot from the TV cameras.
"They don't have a view of it," Ventura said. "I'm kind of confused with that. It's not their fault. They want to see it, but somehow they didn't have a shot of it. I thought that's why we had [replay] in place in the first place."
Apparently the ball crossed the 120-foot foul pole so high that it eluded the camera's eye, thus the replay was inconclusive. So no home run and Ramirez struck out, stranding the runner and preserving Shields' shutout.
Royals manager Ned Yost had a fine view from his perch in the Royals' dugout.
"Yeah, I got a real good look at it," Yost said.
Was the ball foul?
"Yeah, absolutely foul," Yost said.
And what did Shields think?
"It was foul by about 10 feet," he said with a sly smile. "I think Ventura just wanted to give me a little breather out there."
Well, sure. And the White Sox disappointment was soothed when they won, 2-1, in 11 innings.
Dick Kaegel is a reporter for MLB.com. This story was not subject to the approval of Major League Baseball or its clubs.