Hosmer sees offense finding rhythm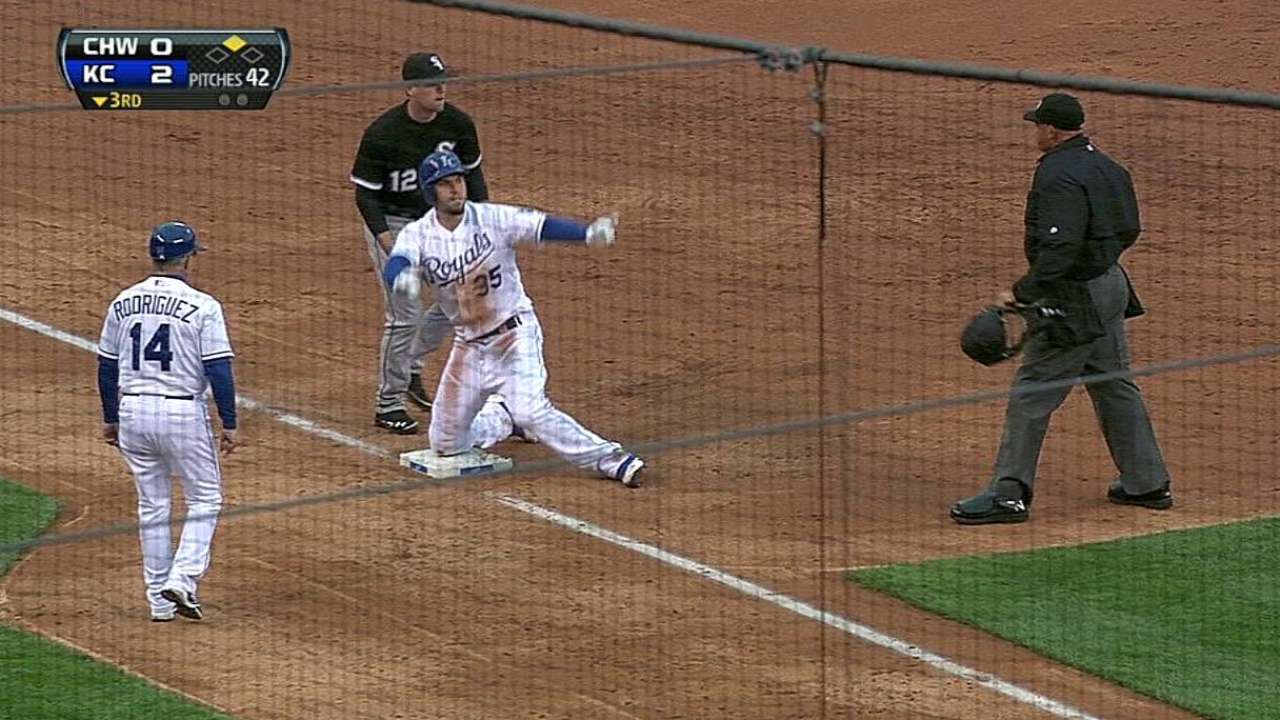 BALTIMORE -- A day-long rain threatened Tuesday night's game against the Orioles, and another postponement was the last thing the Royals wanted. They'd already had five this season, along with five scheduled off-days.
The down time included three instances of back-to-back idle days, not conducive for hitting.
"It's kind of tough to get in a rhythm as a hitter," first baseman Eric Hosmer said. "But I think our guys are real good at adjusting, and we're not going to use that as an excuse for anything. But I do think when we're playing consecutively in the summer when it starts to warm up and we can get in that routine, that we'll be feeling a lot better, and balls will start flying more. And offense will start happening."
Entering the Baltimore series, the Royals ranked 12th among the 15 American League teams in scoring. The corresponding good news was that their pitchers had given up the fewest runs in the AL, and the team's record was 17-11.
"If you look where our offense is at and look at our record, you've got to have a good feeling about that because you know the offense will be there at the end of the year," Hosmer said. "So I still feel like there's time for our offense to click, and we mix that in with the way our pitching has been going, we'll continue to play good ballgames."
Dick Kaegel is a reporter for MLB.com. This story was not subject to the approval of Major League Baseball or its clubs.