Yost stands by decision to pull Shields in shutout bid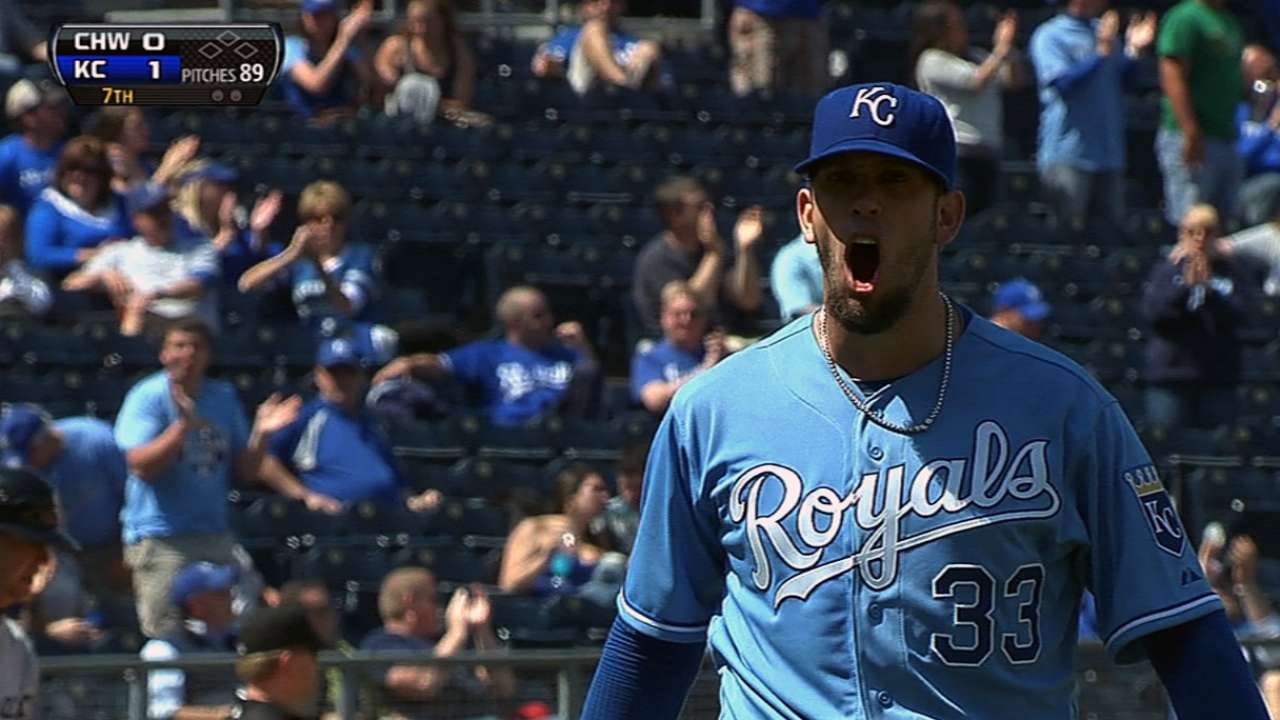 BALTIMORE -- Twenty-four hours later, Royals manager Ned Yost said he wouldn't change his decision to pull Monday's starter James Shields after eight shutout innings against the White Sox.
"Absolutely, I'd do it again," Yost said.
Bringing in closer Greg Holland backfired when he gave up a run for a 1-1 tie, and the Royals lost, 2-1, in 11 innings.
Yost, with some prompting, explained again that if Shields had a two-run lead -- as did Jeremy Guthrie in his shutout of the Sox on Saturday night -- he'd probably have sent him back out for the ninth. But not with a one-run lead.
Once Yost sends out a starter for the ninth inning, it's that pitcher's game to win or lose. He's not likely to pull him after one or even two batters get on base.
"To me, if you're going to send him back out and pull him when the first guy gets on, why not start the inning with your closer anyway, who has been dynamic his last nine times out. It's simple." Yost said. "I know it's great fodder for everybody second guessing, but it's a simple choice."
Shields had thrown 102 pitches and could have continued, but the Royals just couldn't add to a first-inning run.
"Trust me, I was hoping we'd score another run or two and let him waltz through it," Yost said.
But that didn't happen.
"It's all hinging on everybody doing their jobs," Yost said. "My mindset is, if I send him back out, and he gives up the tying run or the go-ahead run, which I didn't think he was going to do, I wouldn't be able to sleep at night. If I put Holly in there, and Holly gives up the tying run or the winning run, I would sleep better.
"But, as I found out last night, that's not true either."
Dick Kaegel is a reporter for MLB.com. This story was not subject to the approval of Major League Baseball or its clubs.