Guthrie geared for return to Camden Yards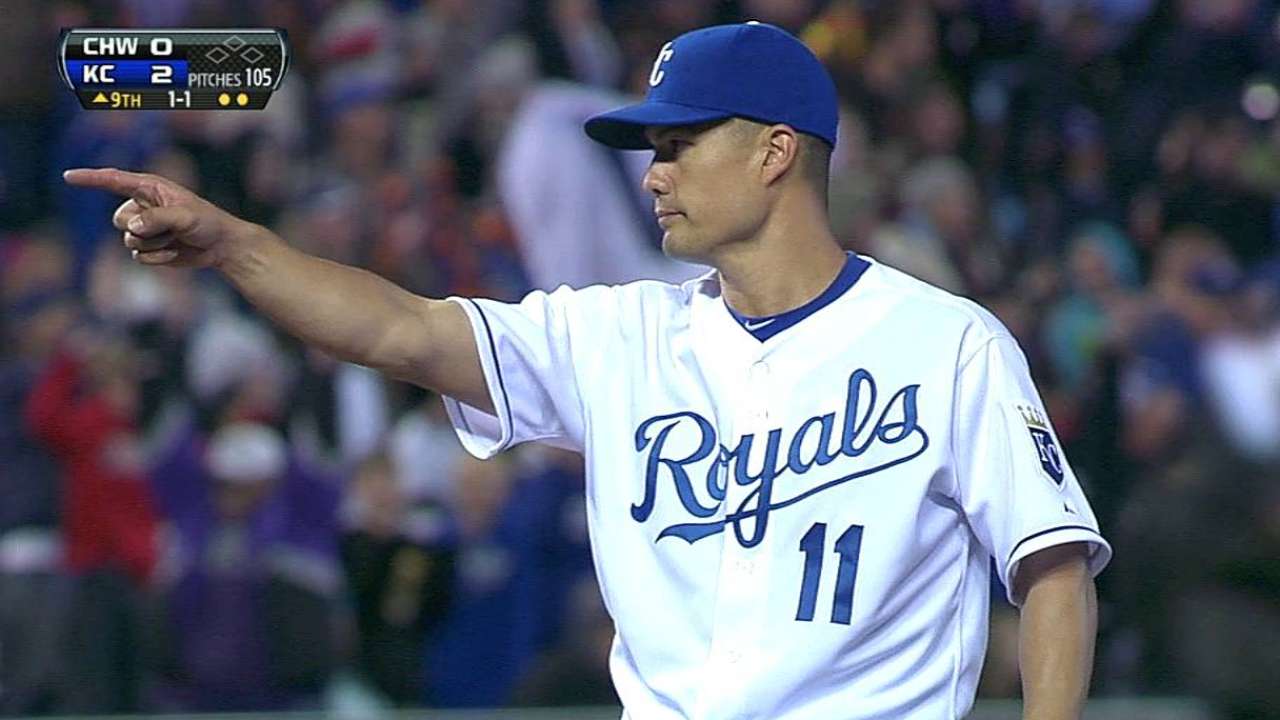 BALTIMORE -- Jeremy Guthrie pitched five years for the Orioles, but has never pitched against them. That's scheduled to change on Thursday night when he's the Royals' starter in the series finale at Camden Yards.
"It'll be fun, it'll be exciting to go out there and compete. Two good teams right now that are playing good baseball," Guthrie said. "I think it's one of the greatest parks to pitch in. It's a great park, fans are good, it's obviously beautiful. It'll be fun to be back out there and on the mound and compete against guys that are former teammates and friends."
Guthrie pitched 80 times at Camden Yards -- amassing a 22-34 record and a 4.25 ERA.
"It's very standard, just like any other ballpark. Nice mound, good dirt," he said.
Despite his familiarity with the park, Guthrie's been away for more than a year and he wanted to check out the mound as he does everywhere he pitches. For two days, though, rain has thwarted him.
"I would like to do that here, but they haven't had that tarp off in two days," he said. "We'll see when I get a chance, maybe [Thursday]."
What kind of reaction might Guthrie get from the Baltimore fans?
"Certainly I wouldn't expect any loud ovation or anything. I never saw that when I was here with former Orioles nor would I expect one for myself," he said. "But the fans have been great, the fans have been very warm, whether it's on Twitter or just out in the streets or out in the stands. They've been great to me and I wouldn't expect anything different."
Strangely enough, his first start against Baltimore comes just one day after the sixth anniversary of his first Major League victory as a starter -- on May 8, 2007 -- when he beat the Tampa Bay Devil Rays, 8-3, at Camden Yards.
Dick Kaegel is a reporter for MLB.com. This story was not subject to the approval of Major League Baseball or its clubs.