Royals' annual Yankees matchup on horizon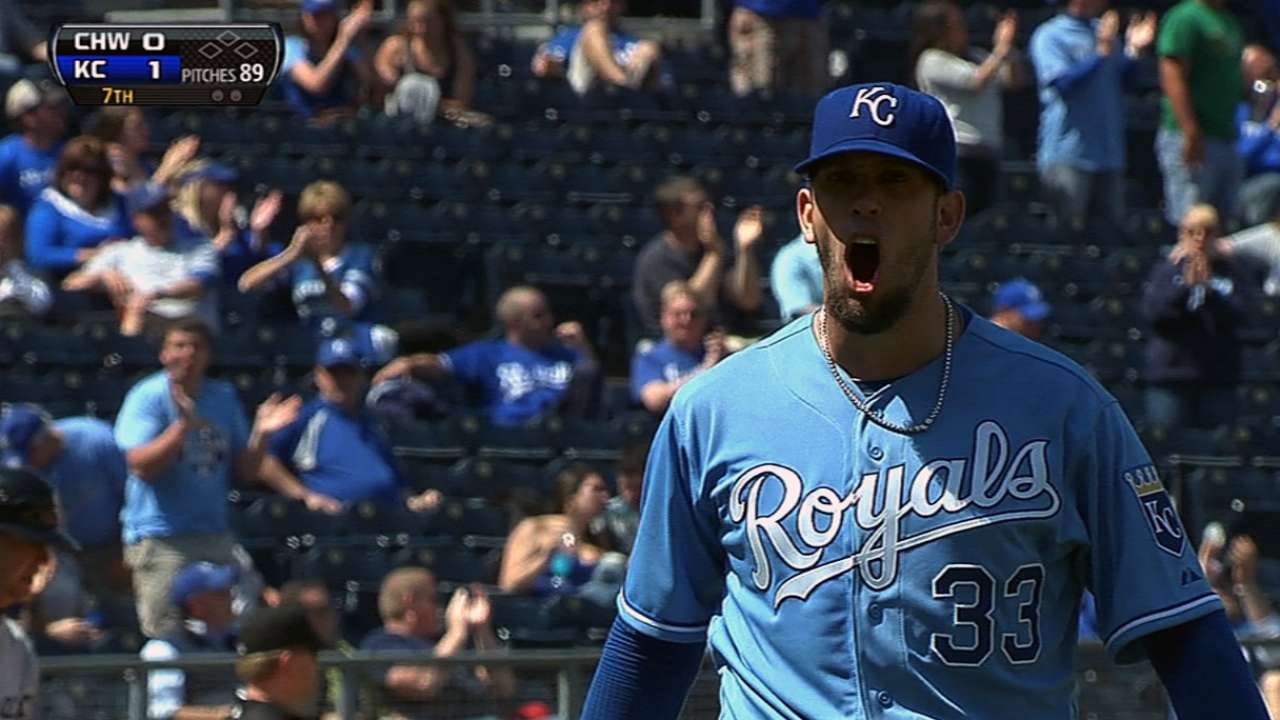 BALTIMORE -- The Yankees make their annual visit to Kauffman Stadium this weekend for a brief Royals homestand.
This is a rivalry that got very intense in the American League Championship Series of 1976-77-78 (won by the Yankees) and 1980 (won by the Royals).
These days the Royals, trying to reach the playoffs for the first time in 28 years, try to treat the Yankees as just another team to beat.
"It's still a special aura -- it's the New York Yankees," third baseman Mike Moustakas said. "But they've got to come and play the Kansas City Royals, so we really don't think of it much like that. We think of it as another team over there that we've got to beat."
"I've had my share of experiences with the Yankees," pitcher James Shields said. "Obviously I was in the East my entire career, and I faced them quite a bit. I'm very familiar with them. Right now I'm not concerned about who we're facing, I'm just concerned about winning ballgames. It'd mean a little more if it were September or October, but I'm just going to go out there and pitch my game."
Shields will oppose the Yankees on Saturday night in the middle game of the series.
It'll be a busy weekend for fans. The Royals will hold the first summer fireworks display after Friday night's game. The first 10,000 fans to arrive Saturday night will receive an MLB Network bag. In observance of Mother's Day on Sunday, the first 10,000 ladies will receive a pashmina scarf.
Dick Kaegel is a reporter for MLB.com. This story was not subject to the approval of Major League Baseball or its clubs.