Catchers Perez, Kottaras celebrate shared birthday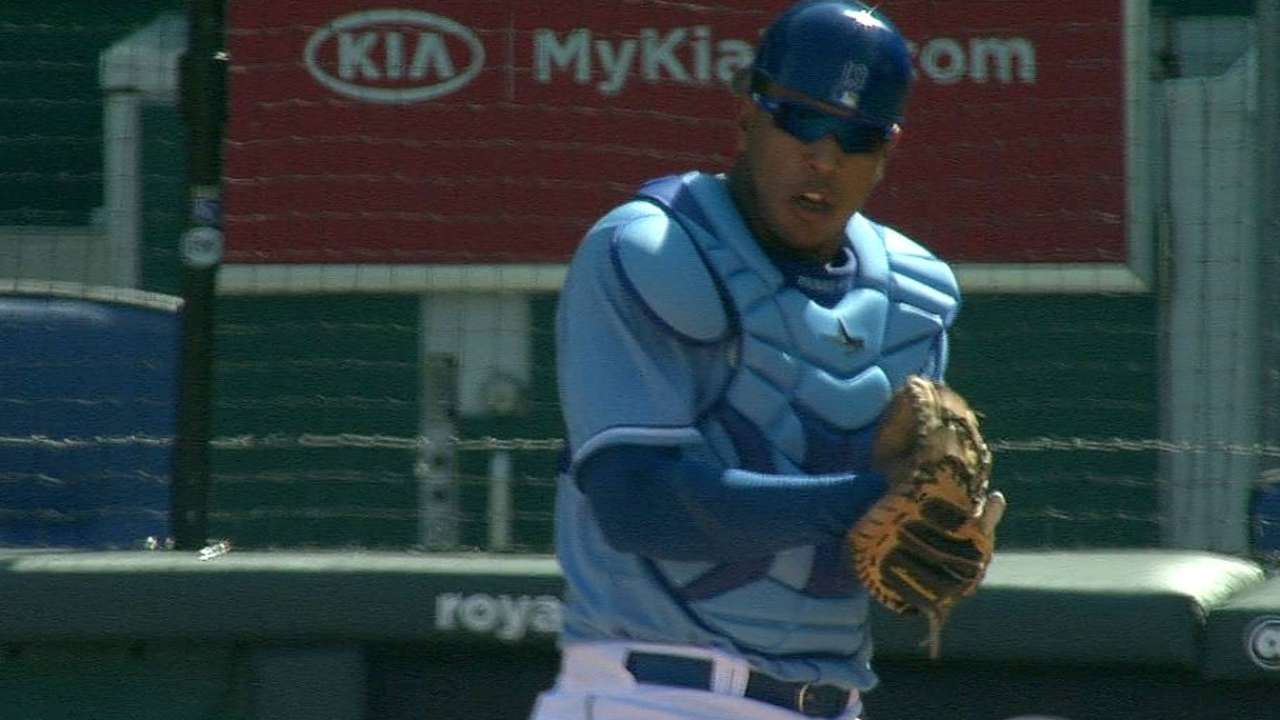 KANSAS CITY -- What are the chances?
Two catchers on the same team, one born in Venezuela and the other born in Canada, celebrating their birthdays on the same day in the United States. To be specific, in Kansas City.
Yet that was the case on Friday as the Royals' regular catcher, Salvador Perez, and his backup, George Kottaras, marked their birthdays. Perez, born in Valencia, Venezuela, turned 23, and Kottaras, born in Scarborough, Ontario, Canada, was 30.
"It's unbelievable," Perez said. "Wow!"
What are the chances?
"It's a below percent chance that that happens," Kottaras said.
Dick Kaegel is a reporter for MLB.com. Bryan Hoch, a reporter for MLB.com, contributed to this story. This story was not subject to the approval of Major League Baseball or its clubs.