Herrera finding his way after serving up some homers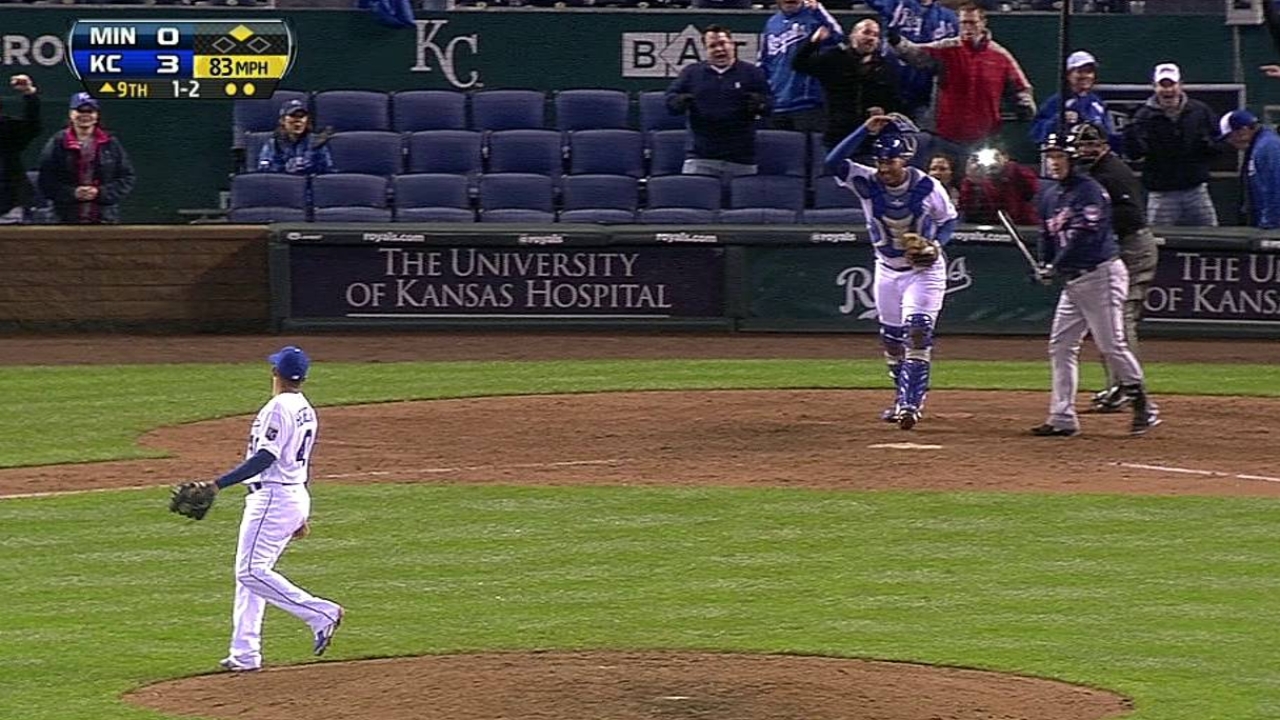 KANSAS CITY -- Royals reliever Kelvin Herrera feels that he's back on track after taking some lumps, mostly in the form of home runs -- six in his first 15 games. Heck, all last year he gave up just four homers in 76 games.
So Herrera was a bit puzzled.
"It's a young pitcher all pumped up and saying, 'How did they do that?'" manager Ned Yost said. "Well, they do it because you're not locating the ball."
Herrera fully realizes that now.
"That's the difference between bombs and ground balls -- location," Herrera said. "I know I was throwing the ball up instead of hitting my spot."
In his first six games, Herrera didn't allow a run and had 11 strikeouts in 5 1/3 innings.
"I started out the season striking out almost everybody and then I just had a couple of outings that were bad," he said.
In his seventh game on April 16 at Atlanta, he gave up three home runs. He bounced back with a scoreless inning the next day, but then on April 20 at Boston, he surrendered a game-deciding three-run blast.
Things have improved markedly since, with the exception of a loss to Chicago last Monday on a home run, and Herrera insists that he's headed in the right direction. He looked sharp in a scoreless inning on Thursday at Baltimore.
"I feel like new," he said. "I just feel like I'm going to strike out those guys. I have a feeling of confidence."
Dick Kaegel is a reporter for MLB.com. Bryan Hoch, a reporter for MLB.com, contributed to this story. This story was not subject to the approval of Major League Baseball or its clubs.