Gordon coming through with clutch two-out hits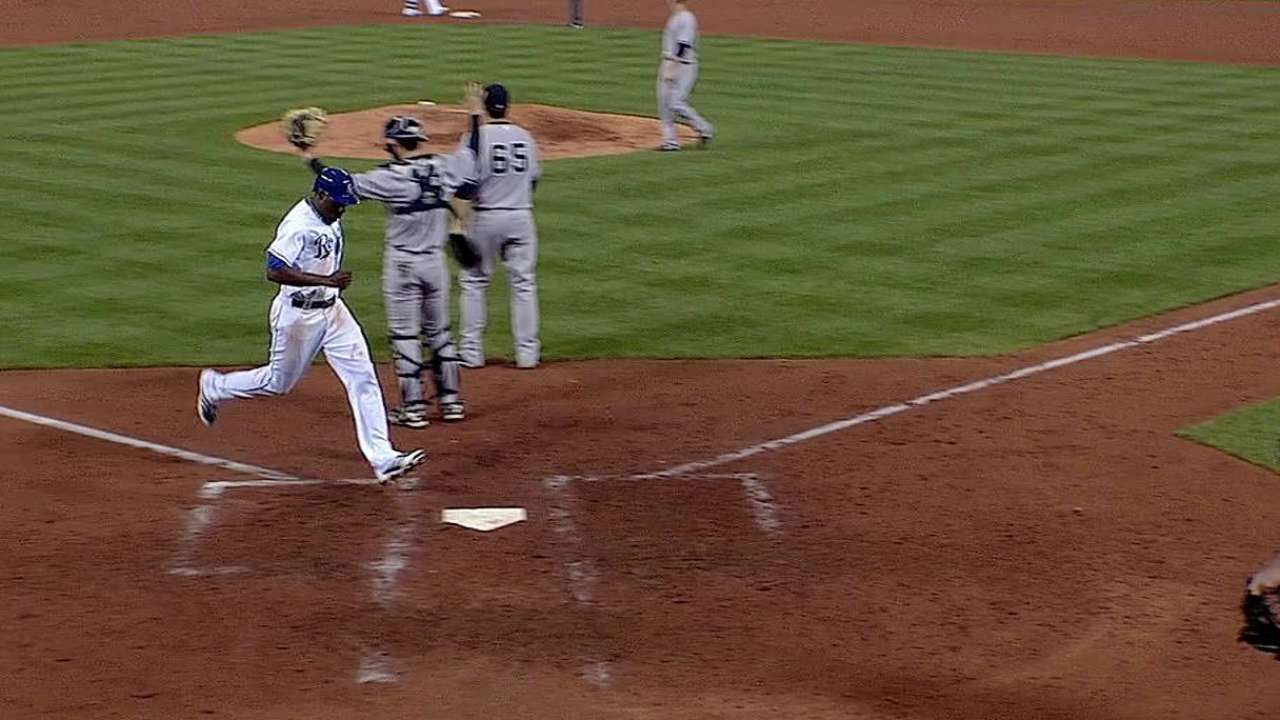 KANSAS CITY -- The best two-out hitter in the Majors?
Going into Saturday's play, it was Kansas City's Alex Gordon with a .472 (17-for-36) average. That has produced 16 RBIs, four homers, a triple and two doubles.
Also ranking high were teammates Eric Hosmer, eighth in the American League at .366 (15-for-41) and Jeff Francoeur, tied for 11th at .345 (10-for-29).
In the two-out category, the Royals were second in the Majors at .289, just behind Detroit's .291. Forty-four percent of the Royals' total 140 runs had come after two outs.
Dick Kaegel is a reporter for MLB.com. This story was not subject to the approval of Major League Baseball or its clubs.