Butler has no hard feelings toward Cano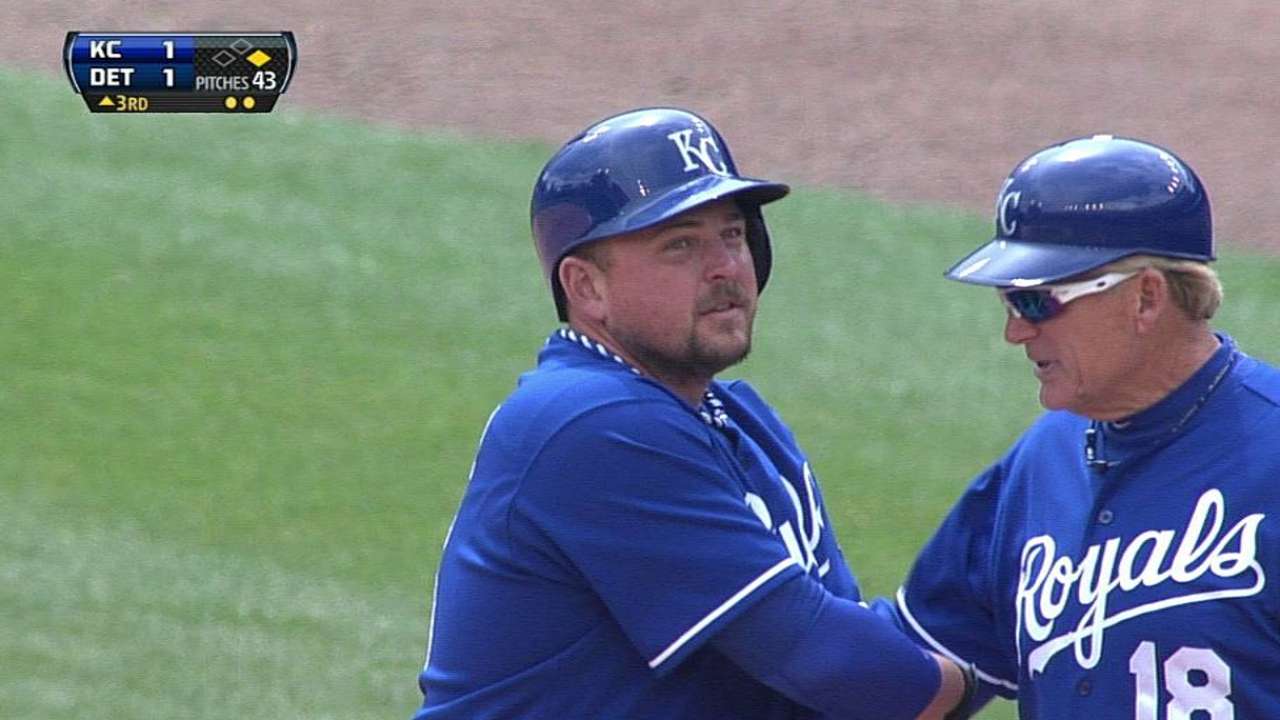 KANSAS CITY -- The boos continued to rain down on Robinson Cano throughout the weekend series. Royals fans still haven't forgiven him for omitting Billy Butler from the Home Run Derby at last year's All-Star Game at Kauffman Stadium.
Cano, the Yankees' second baseman, was captain of the American League Derby team and took heavy heat from the crowd during the competition for bypassing the hometown All-Star.
No hard feelings on Butler's part.
"I know the fans here are very passionate, but Robby over there is a great guy, he does a lot of great things," Butler said. Obviously, he's a great player, a great teammate over there. It's just part of the game and I'm sure I'll get a warm reception in New York when I go there, too."
Kansas City fans got some satisfaction when Cano didn't hit a home run in the Derby, getting ingloriously shut out.
Those fans, though, had to be chagrined on Sunday. When it really counted, Cano blasted a two-run homer to right field off Royals starter Ervin Santana.
Dick Kaegel is a reporter for MLB.com. This story was not subject to the approval of Major League Baseball or its clubs.