Royals give Dyson a shot in leadoff spot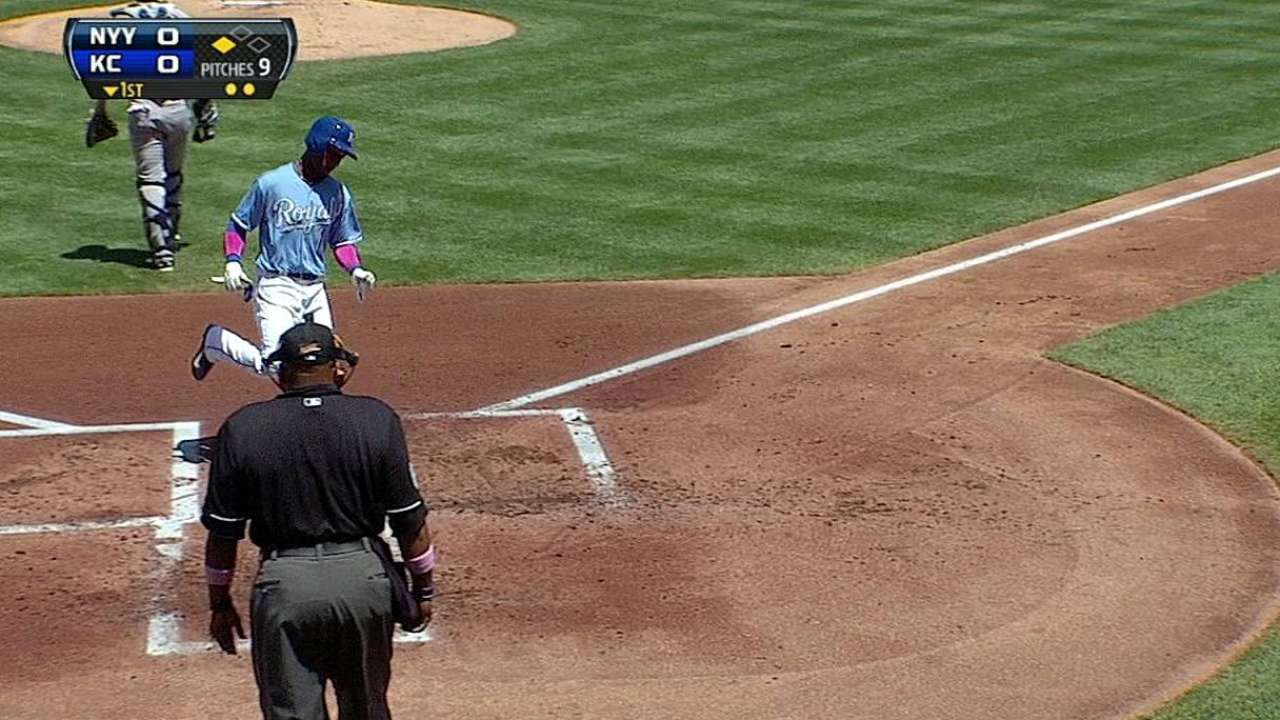 KANSAS CITY -- Jarrod Dyson got his first turn in the Royals' leadoff spot on Sunday against the Yankees.
"Right now, we're still kind of fiddling with it," Royals manager Ned Yost said. "Dyson is probably our most prototypical leadoff guy. And days that he plays, he might move up there. We'll see, we'll just take it day to day."
Alex Gordon had been the leadoff batter for 30 games and Alcides Escobar took over for three games after Gordon was put in the third slot. Escobar was back in his old No. 2 position on Sunday.
Dyson, playing center field as Lorenzo Cain got the day off, opened the Royals' first inning with a double down the right-field line and later scored.
In the six previous games that Dyson started this season, he'd batted eighth or ninth. But being first is his preference.
"It's always been a goal for me," Dyson said. "I came up leading off, I came up batting in the nine-hole. Either or, it doesn't make a difference to me, but I love being at the top of the lineup and get things going for the team. It's just a great experience to be up there. You get more at-bats and I probably get more heaters up there."
Dyson, the Royals' fourth outfielder, has been getting more playing time recently. Yost sees him as a useful weapon because of his tremendous speed.
"I don't know anybody faster," Yost said.
Dyson is always ready to steal a base.
"If I get on, I'm looking forward to going," he said. "That's always been my goal. I've played like that my whole career and I'm not going to change that. So if I get on, you can look for me going at some point."
Dick Kaegel is a reporter for MLB.com. This story was not subject to the approval of Major League Baseball or its clubs.