Butler notches 500th RBI with home run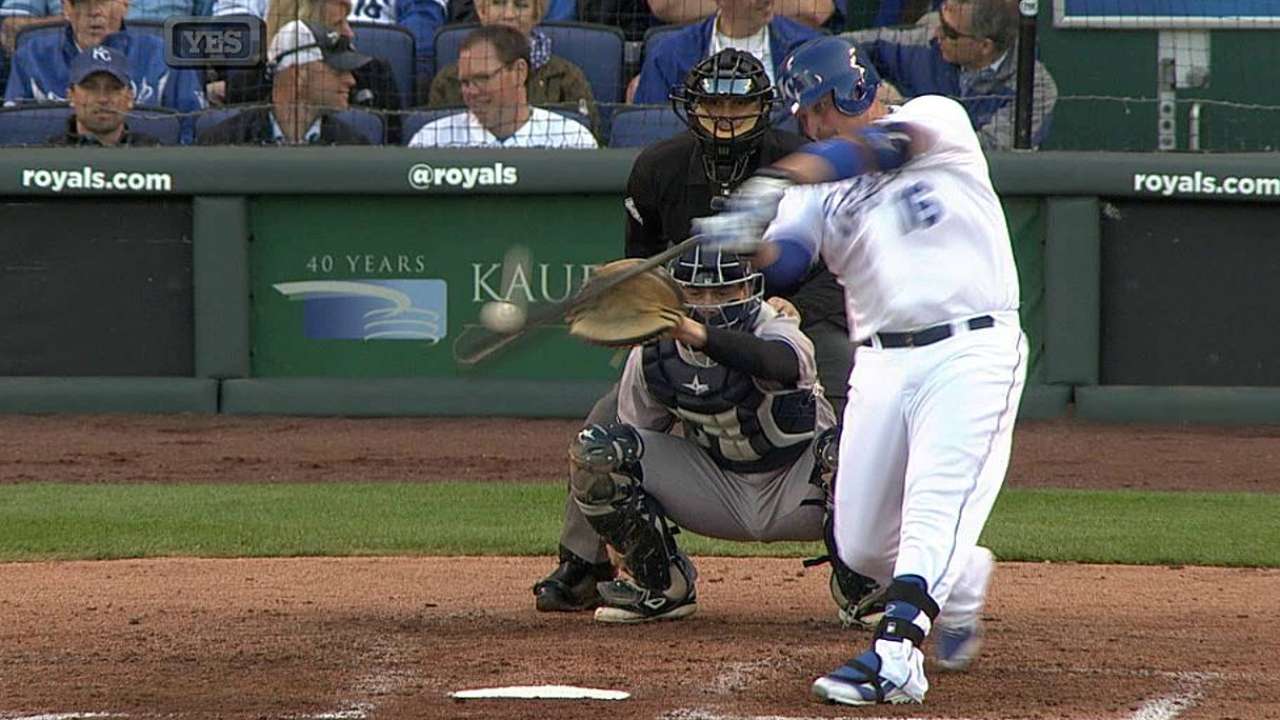 KANSAS CITY -- Billy Butler couldn't have reached his 500th RBI milestone with a better type of a hit -- a home run that gave the Royals a 2-1 lead in Saturday night's game.
"That's pretty cool," Butler said.
"It's a good accomplishment and it's just another step in the right direction. I wish it would've happened in a win and been the winning RBI. We'd have won, 2-1, and cruised off into the sunset."
Instead, the Royals wound up losing to the Yankees, 3-2. Still, the home run gave Butler a ray of sunshine in what's been an unusually long slump for him. He went into Sunday's game just 4-for-31 (.129) in the previous eight games. He had the one home run and four RBIs.
"Even though Billy struggles at times and this has probably been the most extended period of time I've seen Billy struggle, I'm still willing to put down money that at the end of the year, Billy's numbers are going to be where they should be," manager Ned Yost said.
Butler had forgotten he had RBI No. 500 coming up but, of course, the giant video board in center field reminded everyone in the ballpark when he got it.
"Not much we could do to get the ball back. It went into the stands," Yost said. "It's a nice milestone, but when it's all said and done, he'll double that, triple that."
Butler reached his career high last year with 107 RBIs.
"It's been a fun ride so far," he said. "It seems like just yesterday I was making my debut, and I've just been having fun ever since. I'm just happy to be on a good team."
Dick Kaegel is a reporter for MLB.com. This story was not subject to the approval of Major League Baseball or its clubs.