Decked out in pink, Royals celebrate moms everywhere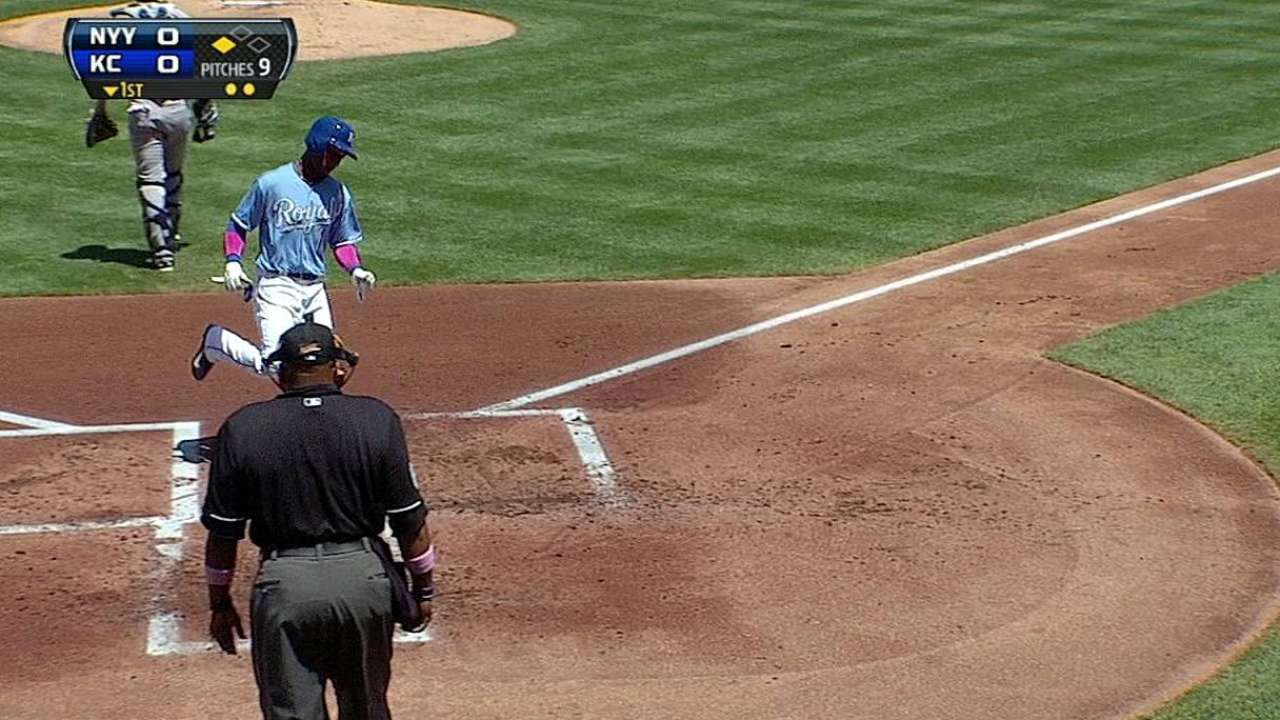 KANSAS CITY -- It was pink everywhere on Sunday at Kauffman Stadium, where the Royals and the Yankees wore the color to raise awareness for the fight against breast cancer on Mother's Day.
Robinson Cano of the Yankees used a pink bat to hammer a two-run homer in the third inning to start his team toward a 4-2 victory. Alex Gordon used one in the first inning to drive in the Royals' first run with a sacrifice fly.
"You know what, when you've got that pink bat on Mother's Day, it's one of the biggest days in baseball," Cano said. "All you want is to go up there and just be able to use that bat the whole game, because if you go 0-for-2, you want to change and go back to the regular bat."
Gordon's mother is a breast cancer survivor, and he served on the guest judging panel to select Honorary Bat Girls across the country for the day along with CC Sabathia of the Yankees.
The players also wore pink ribbons on their jerseys, pink sweatbands on their arms and pink batting gloves. Royals right fielder Jeff Francoeur was resplendent in pink shoes, as was Yankees reliever David Robertson.
The items will be auctioned off to raise funds for the fight against breast cancer.
The Royals honored Connie Smith in the Buck O'Neil Legacy Seat. Diagnosed with breast cancer, she became active in Susan G. Komen Kansas City, started a Race for the Cure team and raised nearly $5,000.
Dick Kaegel is a reporter for MLB.com. This story was not subject to the approval of Major League Baseball or its clubs.