KC to play five-game series vs. Tigers in August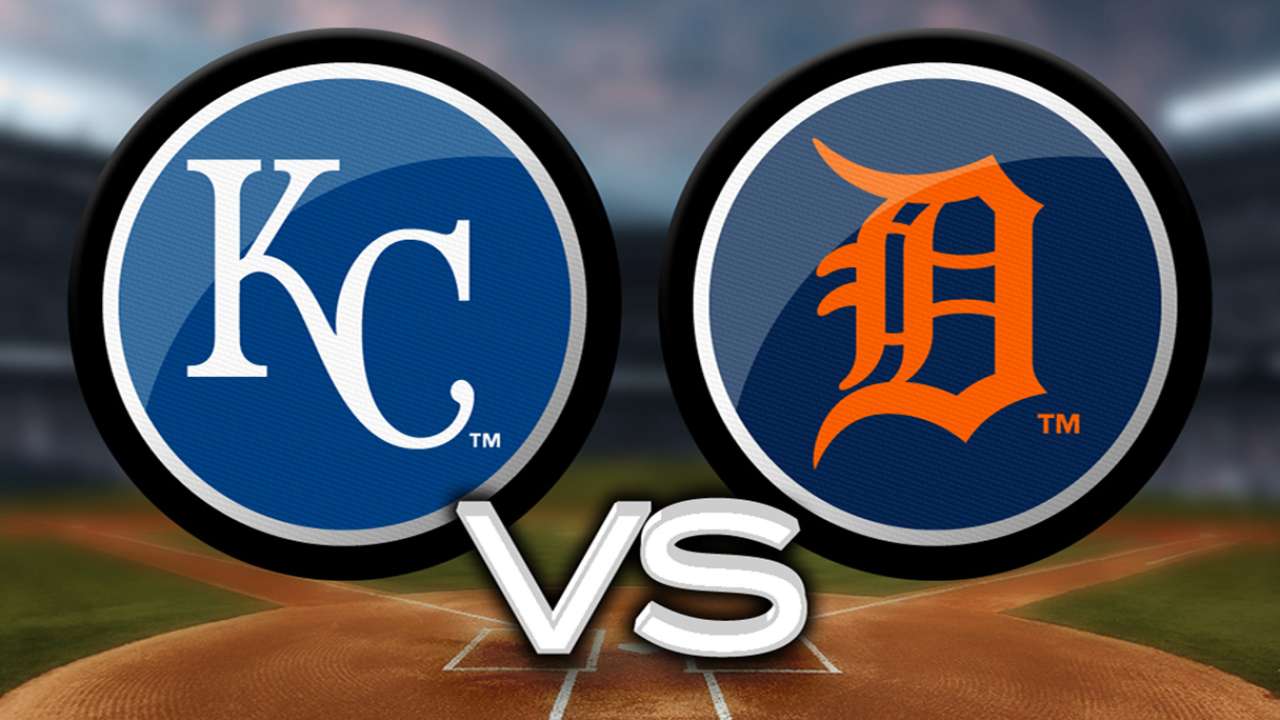 ANAHEIM -- Now this will be a very interesting series if the Royals and Tigers are still battling for the American League Central lead in August.
There will be a five-game series at Detroit because a rainout on April 23 has been rescheduled as part of a split doubleheader on Aug. 16 at Comerica Park.
The postponed game has been booked for 12:08 p.m. CT on that Friday, to be followed by the regularly scheduled game at 6:08 p.m.
The series also includes games on Thursday night, Aug. 15; Saturday night, Aug. 17; and Sunday afternoon, Aug. 18.
Not yet rescheduled is the May 2 game against Tampa Bay that was stopped by rain and then snow in the fourth inning. Three other postponed games already have been played.
Dick Kaegel is a reporter for MLB.com. This story was not subject to the approval of Major League Baseball or its clubs.