Moustakas' numbers down, but Yost not counting him out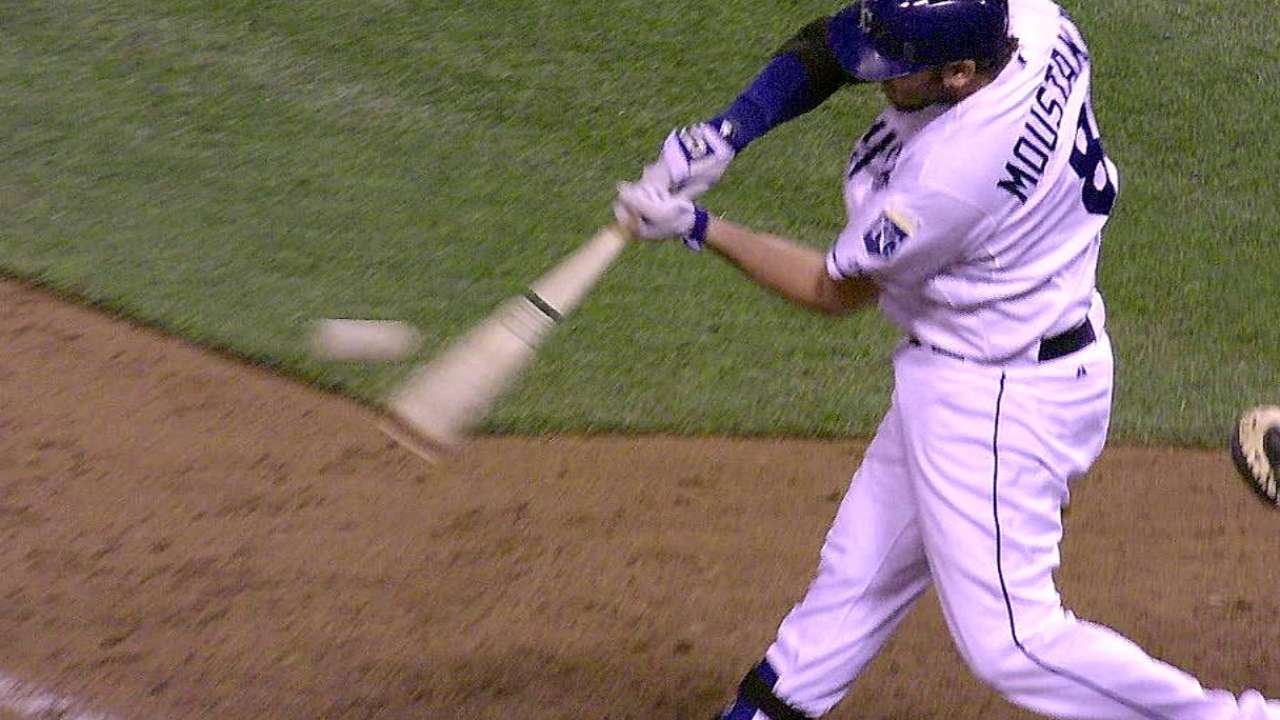 OAKLAND -- Mike Moustakas' average was down to .189 entering Saturday's game, and he was in a 1-for-26 swoon with no RBIs and one run. But Royals manager Ned Yost was adamant that he was not giving up on his third baseman.
"The kid's going to be fine," Yost said. "He's fighting; they're all fighting -- they all want success, they want to bring a championship to Kansas City, and at times their desire to want to win overwhelms them, and they start fighting. My job as their manager is pull the reins back: Calm down, relax, you're going to get there."
The other young infield corner, first baseman Eric Hosmer, was also struggling, with 4-for-27 with no RBIs and three runs over the same period. His average was at .250.
Yost periodically points to players he coached or managed in Atlanta or Milwaukee who struggled early in their careers but became stars, rewarding Yost's patience. They include David Justice, Ronnie Gant, Tom Glavine, John Smoltz, Rickie Weeks, J.J. Hardy, Corey Hart, Prince Fielder and Alcides Escobar, now with the Royals.
"Because I've been in baseball my whole life, I know which kids are going to work and which kids aren't," Yost said. "I've never been wrong on one of these kids I've had a conviction on. We're talking about 15 guys over a 30-something year career."
And he is sticking with Moustakas.
"There is no third baseman tree," Yost said. "You don't go grab another one. You let them develop."
And with Hosmer.
"We're nowhere close to bailing on any of these kids," he said.
Dick Kaegel is a reporter for MLB.com. This story was not subject to the approval of Major League Baseball or its clubs.