Royals' 'School Day' rescheduled for June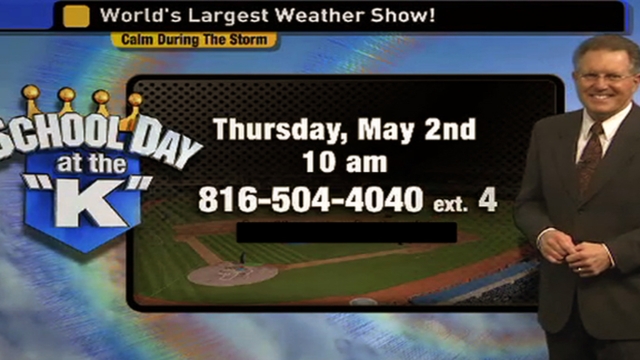 OAKLAND -- School Day, the weather day for kids that was weathered out May 2, has been re-titled Summer School Day and is rescheduled for the afternoon of Wednesday, June 12, prior to the Royals' game against the Tigers at Kauffman Stadium.
Stadium gates will open that day at 8:30 a.m. CT, and the Fox 4 Weather Team will launch its presentation at 10 a.m. After an hour-long program, the kids are invited to visit a science fair in Lot J.
The Royals are offering various options for the exchange of tickets purchased for the original event. Tickets are also for sale at www.royals.com/schoolday.
Dick Kaegel is a reporter for MLB.com. This story was not subject to the approval of Major League Baseball or its clubs.