Crash at wall conjures sour memory for Cain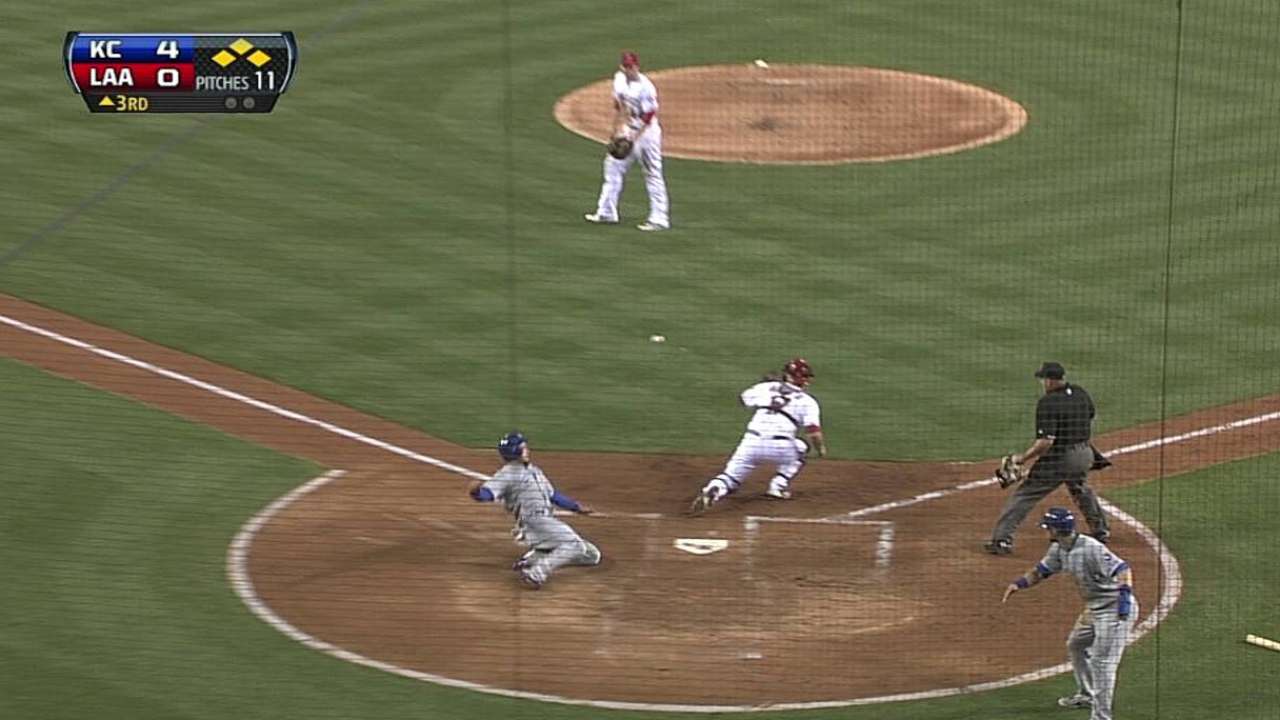 OAKLAND -- When Royals center fielder Lorenzo Cain bumped into the center-field wall while making a catch on a long drive by the A's Derek Norris on Saturday night, it brought back a non-too-pleasant memory.
It was against the Oakland Coliseum wall in last season's fifth game that Cain sustained a groin injury while making a spectacular catch. That was just the first of three leg injuries that limited him to 61 games last year.
"It was a rough season after that, to say the least," Cain said. "You definitely want to avoid those walls as much as you can, but sometimes you can't help it."
At bat, Cain is off to a good start with a .308 average and 22 RBIs, which ranks third on the club. His average with runners in scoring position, .457 (16-for-35), ranked second in the American League to Miguel Cabrera of the Tigers.
"For the most part, I've had a pretty consistent season so far, but we've got a long season to go, and I've got to keep it going," Cain said
Cain did not start Sunday, getting a day off as David Lough played center field, but he did pinch-hit unsuccessfully.
Dick Kaegel is a reporter for MLB.com. This story was not subject to the approval of Major League Baseball or its clubs.