Gordon counting up wins, not personal hits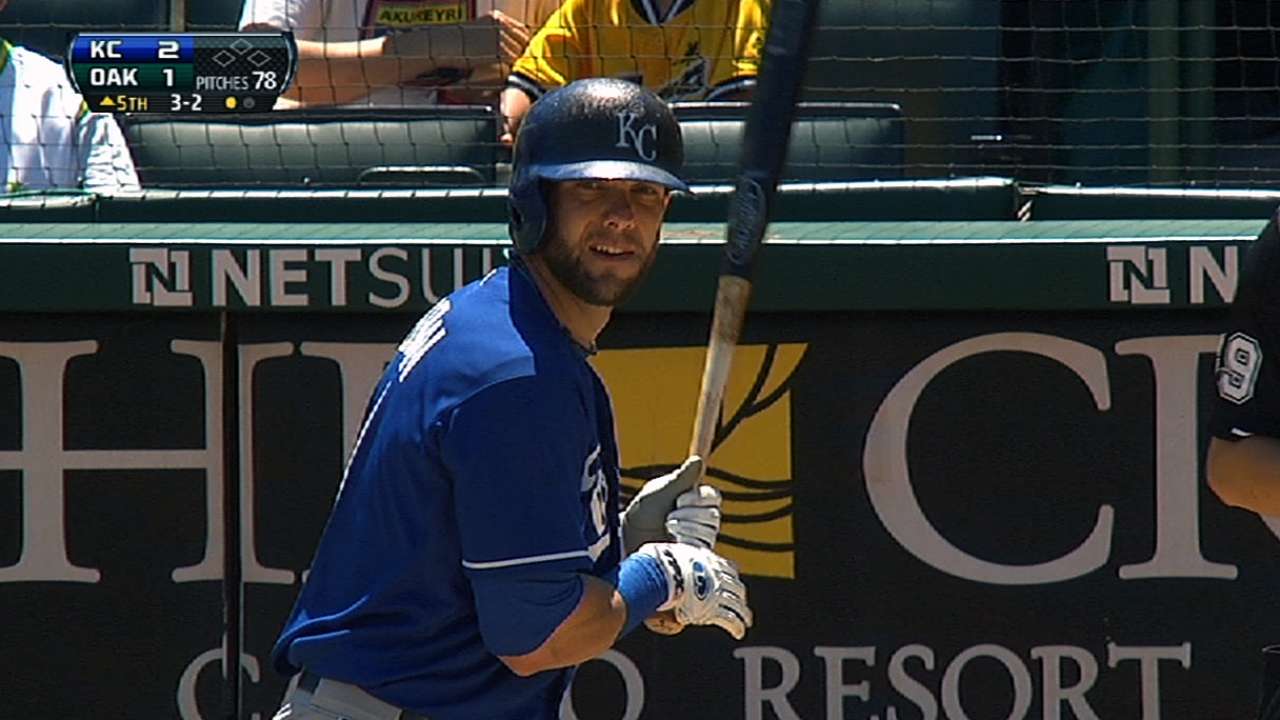 HOUSTON -- Royals left fielder Alex Gordon went 4-for-5 on Sunday at Oakland, which is about as good as it gets. The one at-bat that Gordon remembered most was his trip to the plate in the ninth inning.
With the Royals trailing by a run and one out, it would have been a perfect time for Gordon, Kansas City's hottest hitter, to ignite a rally. Instead, he struck out and the Royals fell, 4-3, in the series finale.
Since Billy Butler and Eric Hosmer followed with singles, Gordon knew if he had reached base it would have made a difference.
Gordon is hitting .441 since being moved from leadoff to the No. 3 spot in the batting order. On Monday night, he extended his hitting streak to eight games and reached base three times in five plate appearances, as the Royals dropped a 6-5 decision to the Astros.
"I'm just trying to keep things simple," he said. "Use a simple approach."
You have to be more confident going to the plate when you're on a tear like the one Gordon has been enjoying the last two weeks.
"You might not put a good swing on a pitch and it drops in," Gordon said. "You're more comfortable going up there, more settled in."
When players are on hot streaks, sometimes they can't wait for the game to start.
"Playing in the Major Leagues you should be anxious to get to the ball park every day," he said. "It's all about Ws. The four hits didn't help us win [Sunday]. There's more I needed to do. You always talk about quality plate appearances."
Gordon's single Monday night kept his average at .343.
After playing three games at Anaheim and three at Oakland, Houston is the Royals' third city on the trip.
"It's tough, especially if you've got kids at home," said Gordon, who has a 2-year-old son. "You can get frustrated on these long road trips."
Losing three straight in Oakland by one run and again on Monday in Houston can test anyone's sense of humor.
"We're playing fine," manager Ned Yost said. "We're not winning games, but we're not playing bad. We played great baseball in Anaheim and all three games in Oakland it's one hit here, one hit there. That's baseball."
Gene Duffey is a contributor to MLB.com. This story was not subject to the approval of Major League Baseball or its clubs.