Brett to represent Royals at 2013 MLB Draft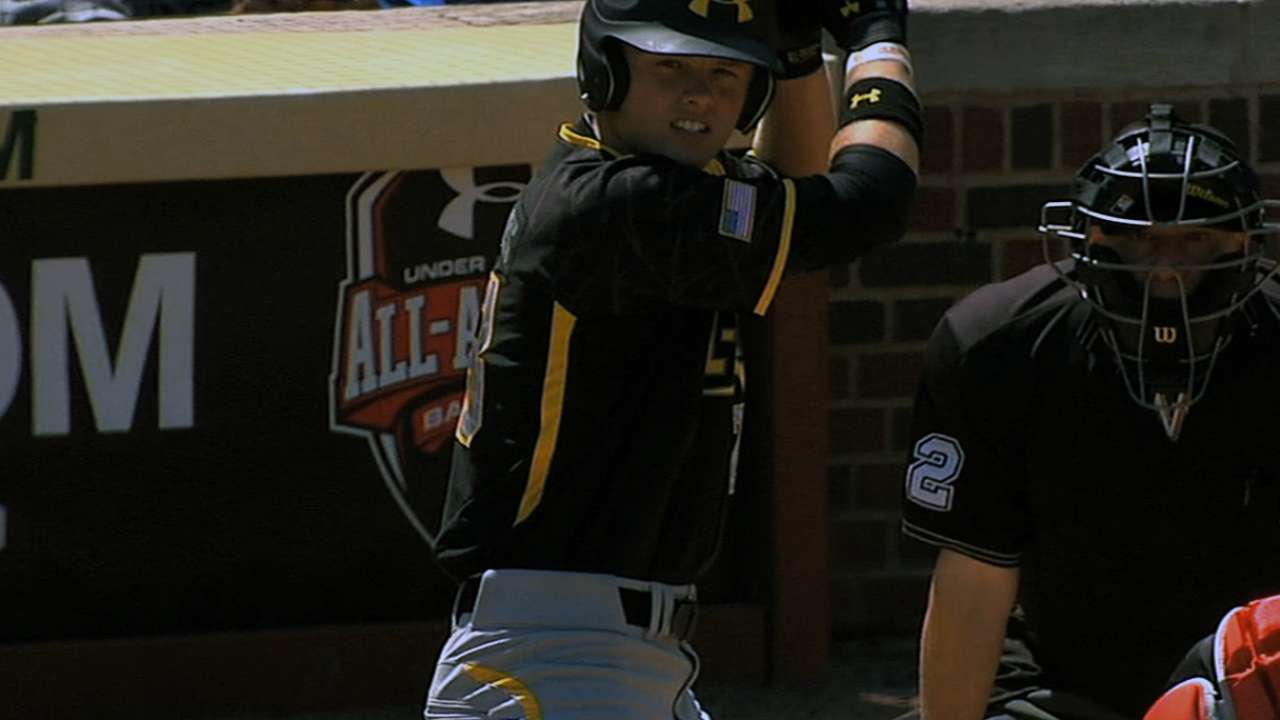 HOUSTON -- Kansas City Hall of Famer George Brett will be the Royals' representative at this year's First-Year Player Draft.
Brett and one or two representatives from all 30 Major League teams will be at the June 6 Draft in New York.
Other former stars in attendance will include Frank Thomas of the Chicago White Sox, Tommy Lasorda of the Los Angeles Dodgers, Tony Oliva of the Minnesota Twins, Jim Bunning of the Philadelphia Phillies, Will Clark of the San Francisco Giants and Ivan Rodriguez of the Texas Rangers.
The Draft will begin live on MLB Network and MLB.com on Thursday, June 6 at 6 p.m. (Central Time). Prior to the start of the Draft, MLB Network will air a Draft preview show, also simulcast on MLB.com, at 5:00 p.m.
Brett, a third baseman, played his entire 21-year Major League career with Kansas City from 1973-93.
He was named Most Valuable Player in the American League in 1980 when he hit .390 with 24 home runs and 118 RBIs.
The Royals retired Brett's No. 5 uniform in 1994, and he was inducted into the Baseball Hall of Fame in 1999.
He won three batting titles and finished his career with a lifetime .305 average. Brett hit 317 career home runs and drove in 1,596 runs.
The Draft will have 40 rounds, and a club may pass on its selection in any round and not forfeit its right to participate in other rounds. Like each of the previous four years, the Draft will span three days.
For the first time, the Draft will feature competitive balance rounds that give teams with the lowest revenues and in the smallest markets the opportunity to obtain additional Draft picks through a lottery, which was held last July. The 10 clubs with the lowest revenues and the 10 clubs in the smallest markets were entered into a lottery for the six selections immediately following the first round (picks 34-39).
Gene Duffey is a contributor to MLB.com. This story was not subject to the approval of Major League Baseball or its clubs.