Gordon continues to surge at the plate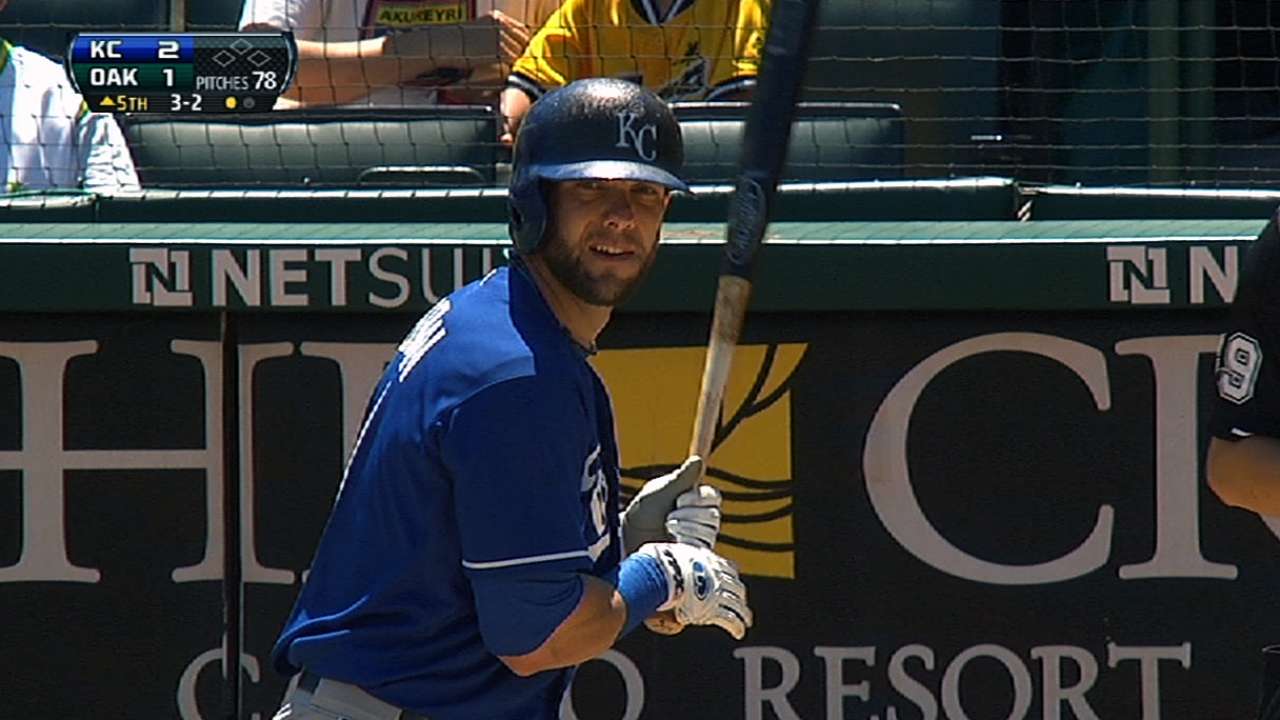 HOUSTON -- Kansas City left fielder Alex Gordon is one of the game's hottest hitters.
Gordon went 3-for-4 with a walk Tuesday night at Houston, raising his average to .352, one point behind Tampa Bay's James Loney for second in the American League heading into Wednesday night's game.
Detroit's Miguel Cabrera, last year's Triple Crown winner, still leads the league at .384.
Gordon, 29, hit .303 for Kansas City in 2011. He hit .294 last year and led the Major Leagues in doubles with 51.
"My two-strike approach is a lot better than it has been," he said. "I'm getting a lot more hits with two strikes. Not trying to do too much. Just put the ball in play. It took me a little bit of time [to learn that]. Fly balls don't work out too well."
Gordon reached base seven times in his 10 plate appearances in the first two games in Houston.
"Some series you're going to do that, some you're not," he said. "I'm just having a pretty good series."
He tied his career high with four hits Sunday at Anaheim and added three more Tuesday night at Houston.
Gordon went into Wednesday night with a nine-game hitting streak and was batting .500 (16-for-32) on the road trip. He could challenge for the AL batting championship this season.
"It's early," he said. "Sometimes you start the season out hot, sometimes you start out cold. The old cliché is 'take one day at a time,' and that's what I'm doing, not worrying about a batting title."
Players know their batting average. They can't avoid it.
"You see it every day on the board," Gordon said. "I realize getting quality at-bats is the more important thing, drawing walks. Sometimes you're going to have a bad at-bat, hit a blooper and get a hit. Sometimes you're going to hit a line drive and get out. That's part of the game."
Gene Duffey is a contributor to MLB.com. This story was not subject to the approval of Major League Baseball or its clubs.