Perez gets another night off from lineup Wednesday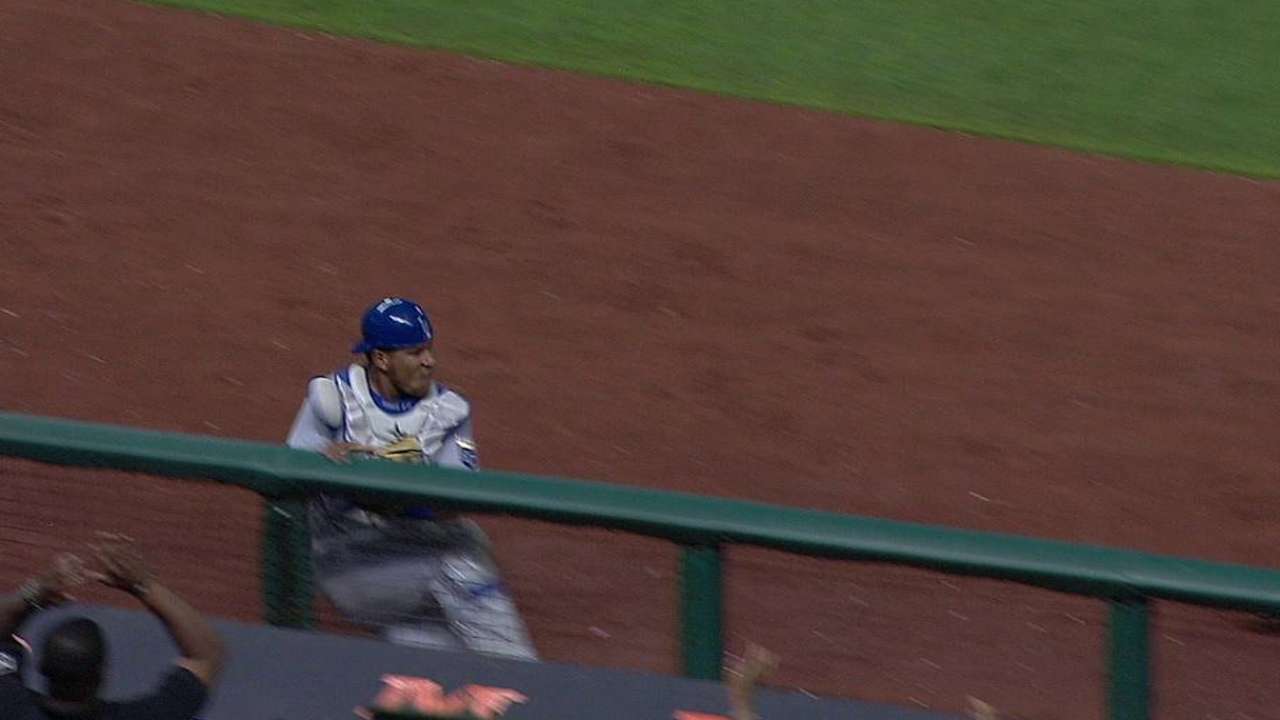 HOUSTON -- After suffering a leg bruise in Monday night's game, Kansas City catcher Salvador Perez took off a second day in a row Wednesday against the Houston Astros.
"The best thing to do is give him one more day," manager Ned Yost said.
Yost called it "real likely" that Perez would be back in the lineup Thursday when the Royals return home to play the Los Angeles Angels, the start of a six-game homestand.
Perez, who is hitting .308, hurt his right leg sliding into a dugout post attempting to catch a foul ball Monday.
"It's a bruise," Yost said. "Could he play today? Yeah. Would one more day benefit him? Yeah. Let's take the opportunity to [rest] him another day."
George Kottaras has proved to be more than a capable replacement for Perez. Kottaras walked twice in four plate appearances Tuesday night, forcing in the winning run in the eighth inning.
"George has been playing good," Yost said.
Gene Duffey is a contributor to MLB.com. This story was not subject to the approval of Major League Baseball or its clubs.