Getz is getting cozy in leadoff role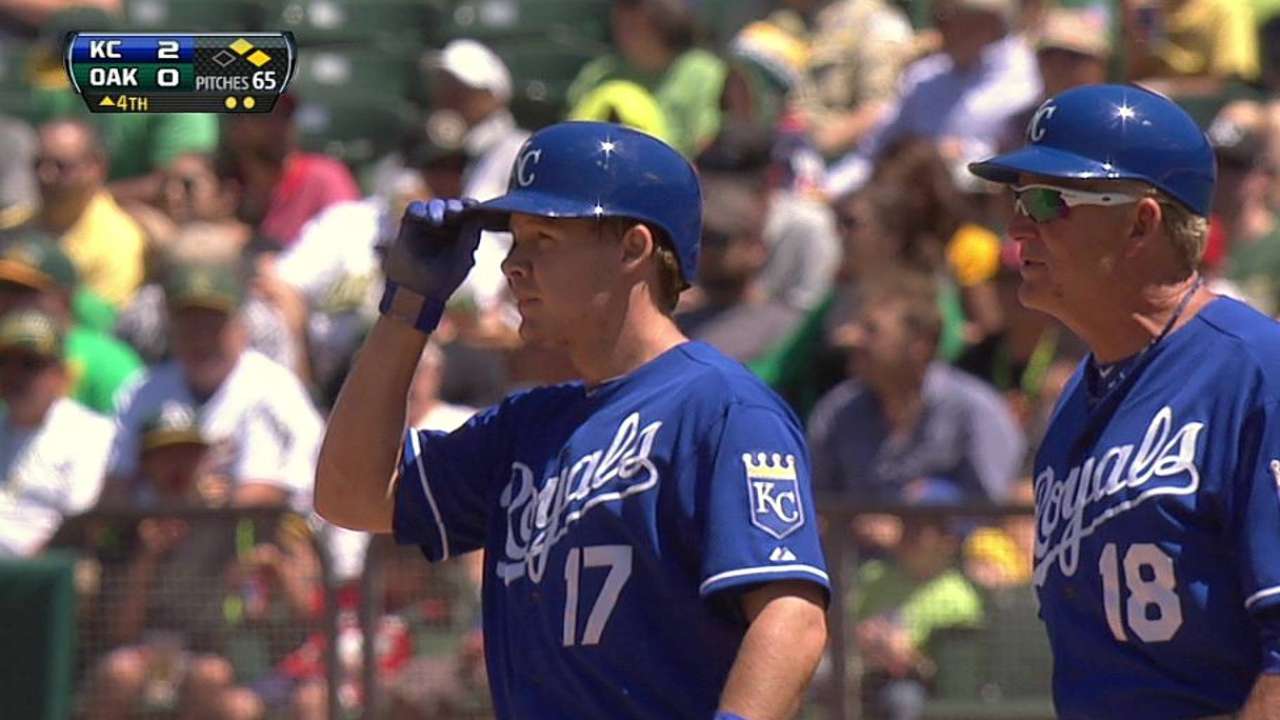 KANSAS CITY -- Second baseman Chris Getz hit out of the Royals' leadoff spot for the second straight night on Thursday against the Angels.
"We're searching trying to find someone that can solidify that No. 1, that leadoff spot," manager Ned Yost said. "He had a really good game, and we're hoping he could fill out that spot and be productive."
In Wednesday's 3-1 loss to Houston, Getz was 1-for-3 with a walk. He entered Thursday 3-for-8 in his last three games after starting the month 1-for-17.
"I think that Chris has finally gotten his year going, here in the last 10 days," Yost said. "He struggled up to that point, made some adjustments in his stance -- and this whole road trip, every time he's played he's hit the ball very well. I'm convinced that he is back now, and his last two or three games have done nothing to take away that conviction."
With Getz moving up from his usual ninth spot, somebody had to be at the bottom of the lineup and that was right fielder Jeff Francoeur. He was starting a game batting ninth for the first time in his nine-year career.
Kathleen Gier is an associate reporter for MLB.com. This story was not subject to the approval of Major League Baseball or its clubs.