Yost confident Moustakas will come around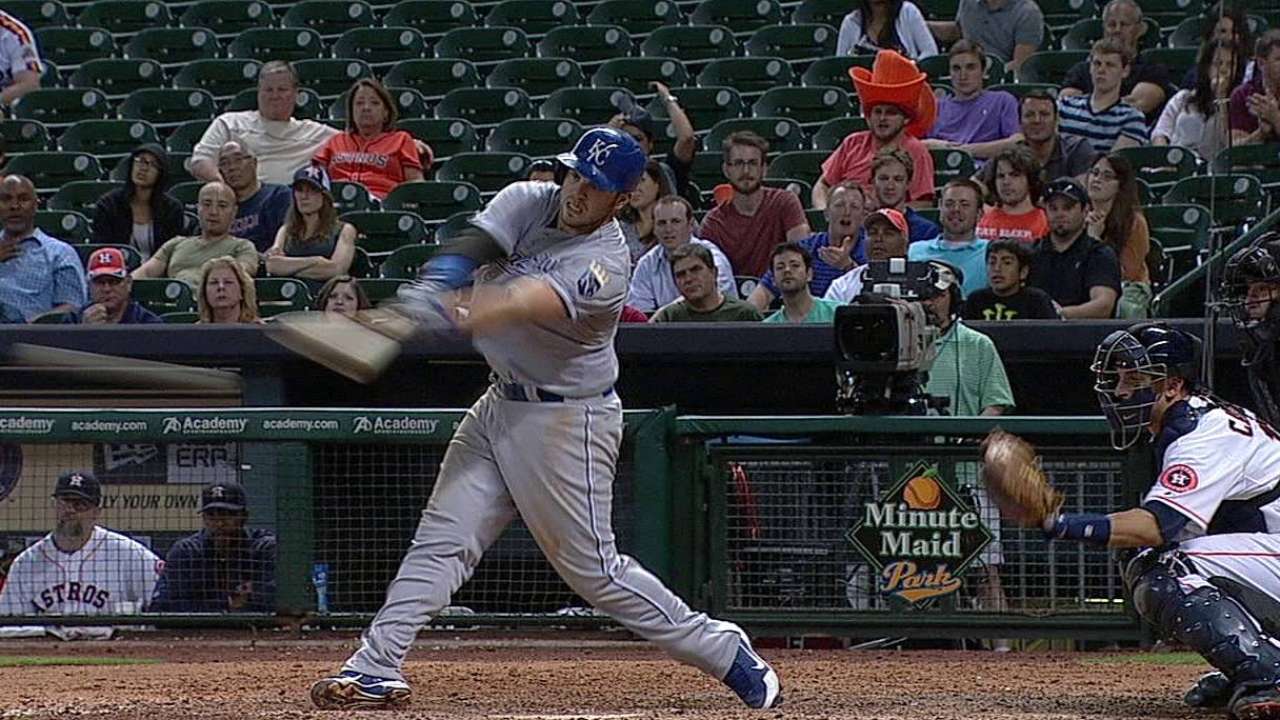 KANSAS CITY -- Royals third baseman Mike Moustakas finished the recent road trip 2-for-32, but manager Ned Yost has not lost faith in his hitting.
"He continues to work hard and continues to play hard," Yost said on Thursday. "As long as he's got his confidence with him, we are going to allow him to continue to work through it up here. I think the quality of his at-bats the last three or four days has been better."
Moustakas was 0-for-3 in the 3-1 loss to the Astros on Wednesday night and finished the Houston series 1-for-7.
"I'm just not hitting the ball as well as I'd like to be," Moustakas said. "I'm seeing it, putting some good at-bats together, just not getting the results I'd like."
Kathleen Gier is an associate reporter for MLB.com. This story was not subject to the approval of Major League Baseball or its clubs.