Sore Perez gets back into lineup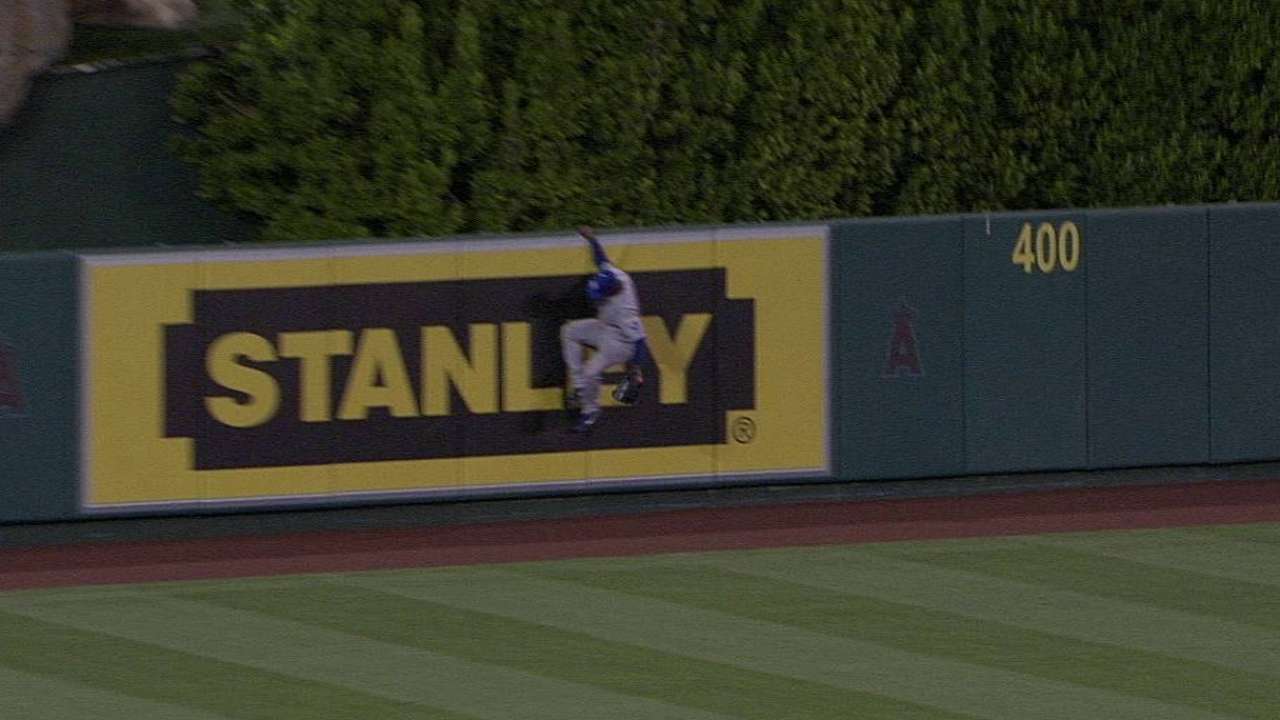 KANSAS CITY -- Royals catcher Salvador Perez returned to the starting lineup Thursday night against the Angels but is still recovering from the right hip bruise that kept him out of the previous two games.
"It affects him most when he runs," manager Ned Yost said. "It doesn't bother him to hit, it doesn't bother him too much to squat or block balls in the dirt or throw, but it does bother him when he runs a little bit, but we all know that Salvy's not going to beat out any infield hits anyway."
Perez has 44 hits, which is second among American League catchers behind the Twins' Joe Mauer. Perez is hitting .368 in May.
Center fielder Jarrod Dyson will miss another two to three weeks while he recovers from a high ankle sprain. Dyson will begin a running program on Tuesday.
Kathleen Gier is an associate reporter for MLB.com. This story was not subject to the approval of Major League Baseball or its clubs.