Yost praises Tejada but stands firm behind Moustakas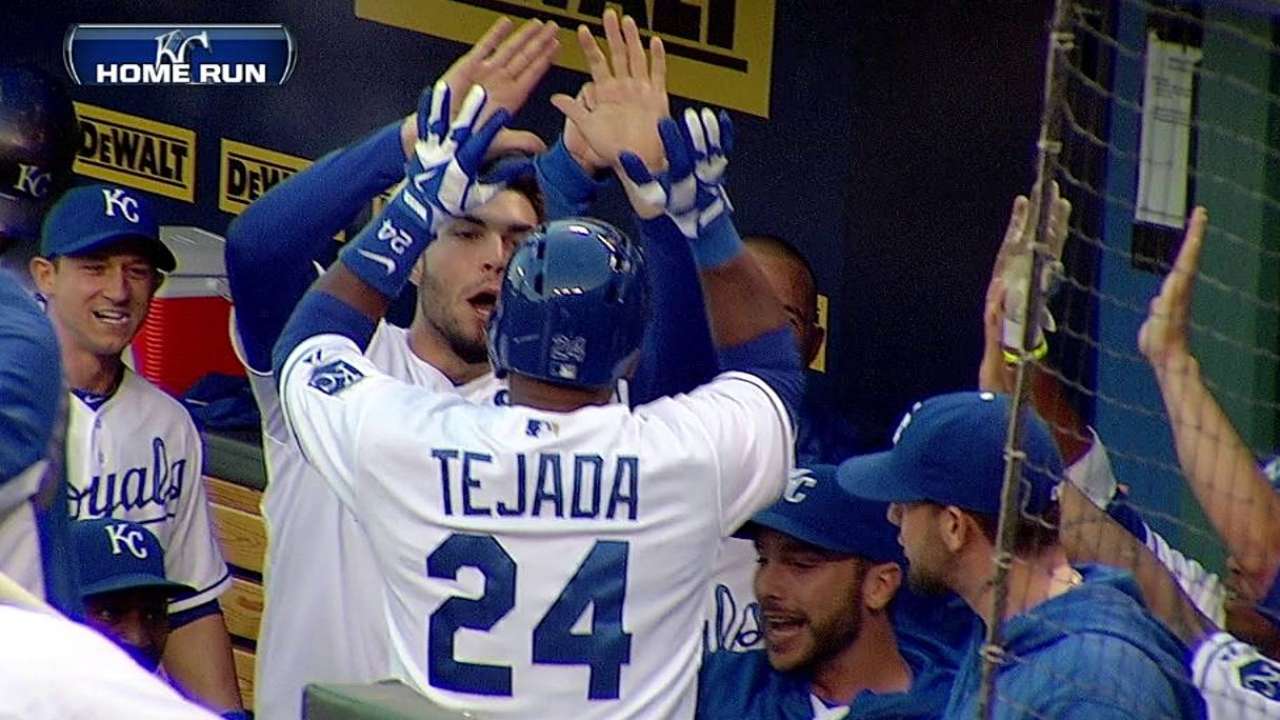 KANSAS CITY -- Manager Ned Yost has admiration for veteran Miguel Tejada's contributions off the Royals' bench, but he has no immediate plans to use him more at third base.
Tejada has occasionally spelled the struggling Mike Moustakas against left-handed pitchers, and he entered Saturday batting .323 in 14 games. He has seven RBIs and has hit two home runs, including one in Friday night's 5-2 loss to the Angels.
"That was a beautiful swing he put on that ball," Yost said. "You go back and look at the replay, and it was gorgeous."
But Yost is firm in his belief that Moustakas, who was back in the lineup on Saturday, will emerge from his .174 start this season. There's also uncertainty that Tejada, who turned 39 on Saturday, could return to regular duty and continue to be productive.
But could Tejada see more action?
"We'll just get down the road and see," Yost said.
Dick Kaegel is a reporter for MLB.com. Kathleen Gier is an associate reporter for MLB.com This story was not subject to the approval of Major League Baseball or its clubs.