Dyson hoping to begin running program this week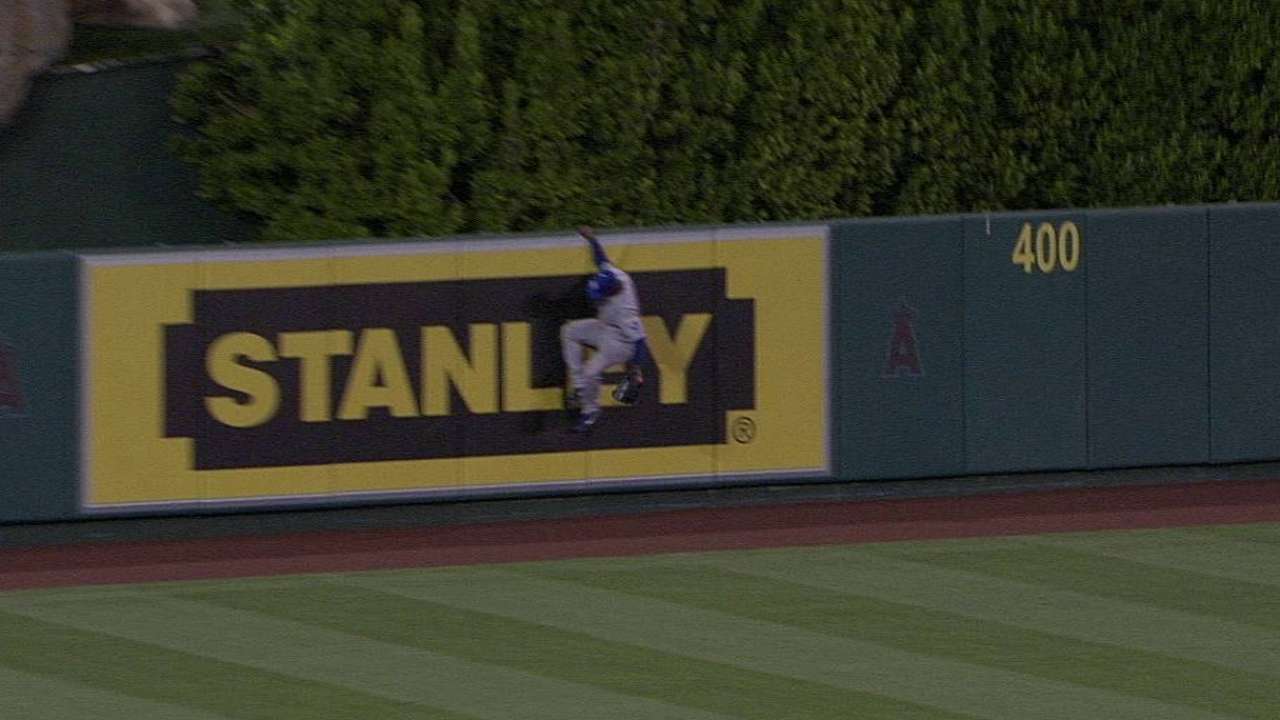 KANSAS CITY -- Center fielder Jarrod Dyson said Saturday his recovery from a high ankle sprain is progressing well.
Dyson was injured May 15 against the Angels when he scaled the outfield wall attempting to grab a Mike Trout home run.
Dyson started wearing a boot on Friday for hitting and throwing drills, but he has not started running yet. He is hoping to start a running program next Tuesday.
"With a high ankle sprain, you can't really rush it," Dyson said. "You've got to make sure you are able to go out there and help the team. I'm not going to say I want to be 100 percent, but if I'm close, then I am ready to roll."
Since that game, the Royals have lost seven of their last eight games, including back-to-back losses to the Angels on Thursday and Friday.
"It's real hard because you always feel like you can help out every night and you are sitting there on the shelf and you can't do anything about it," Dyson said. "You cheer them on and hope they get the job done. Right now, we haven't been doing a great job, but we can't hang our heads. We've got a lot of baseball to go and we've just got to move forward."
Dyson is eligible to return on May 31, but his tentative return is set at two or three weeks, according to manager Ned Yost. Dyson was batting .268 before the injury with eight runs off 11 hits before the injury.
Dick Kaegel is a reporter for MLB.com. Kathleen Gier is an associate reporter for MLB.com This story was not subject to the approval of Major League Baseball or its clubs.