Death of maternal grandmother hits Perez hard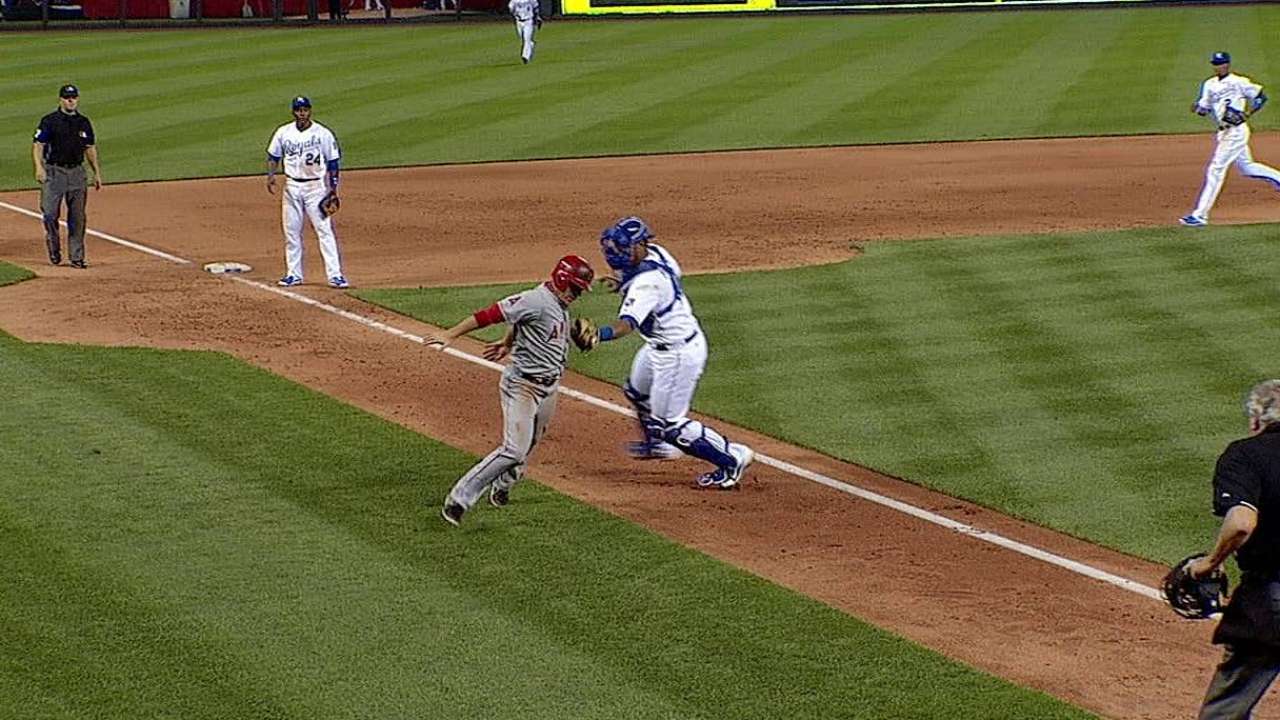 KANSAS CITY -- Catcher Salvador Perez was deeply affected by the passing of his maternal grandmother on Saturday, according to Royals manager Ned Yost.
"Sal was raised by his grandmother and his mother. And it was heartbreaking yesterday to see him as upset and distraught as he was," Yost said. "But he's where he needs to be right now; he's home and taking care of his family and he'll get through this."
Perez flew to Venezuela on Saturday night to join his mother, Yilda, at their home in Valencia. He was placed on baseball's bereavement list for a three-to-seven-day period.
Catcher Adam Moore was called up from Triple-A Omaha to back up George Kottaras while Perez is absent. Moore was selected over Brett Hayes, with whom he's been splitting the catching for the Storm Chasers.
"Adam Moore had a great spring for us, did a nice job, so we picked him," Yost said. "He throws well, blocks the ball good, receives the ball good and has some juice in his bat."
Dick Kaegel is a reporter for MLB.com. This story was not subject to the approval of Major League Baseball or its clubs.