Butler ejected for second time in career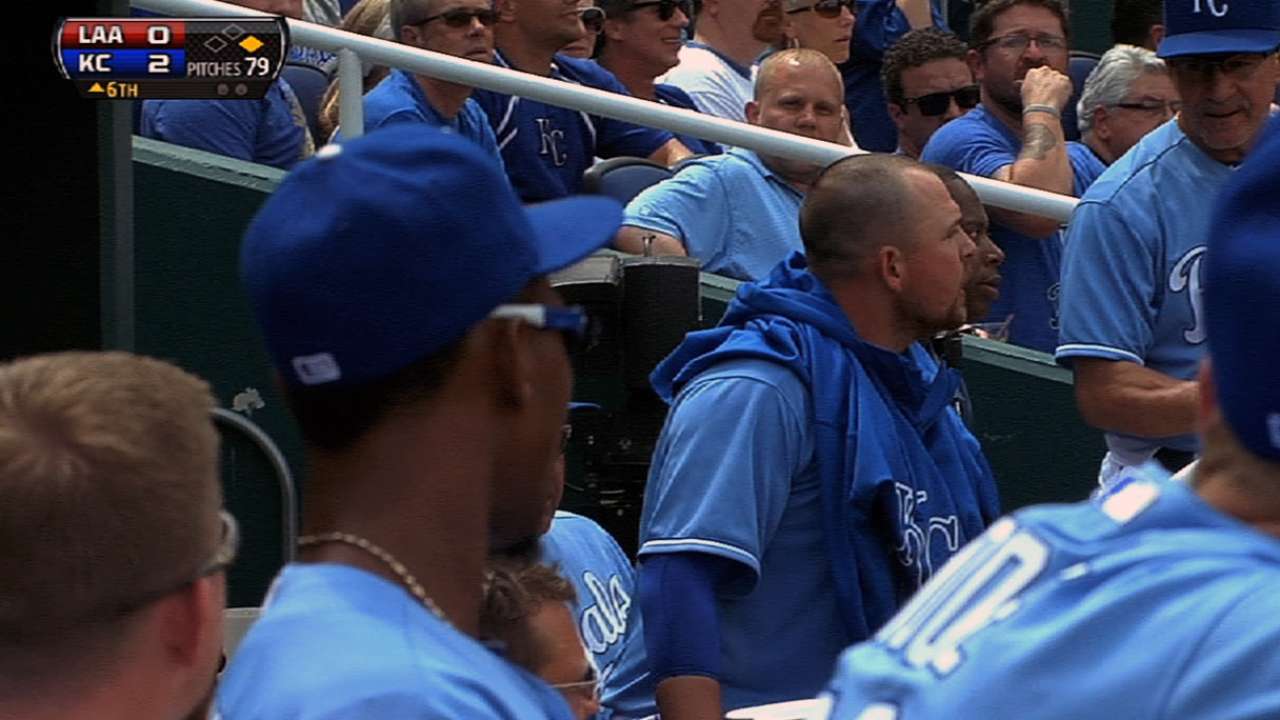 KANSAS CITY -- Designated hitter Billy Butler became the second Royals player ejected in two days by umpire Marty Foster.
Butler was tossed after objecting to a called strike three in the fifth inning of Sunday's 5-2 loss against the Angels. After discussing the call with Foster, Butler was guided away from the umpire and toward the dugout by third-base coach Eddie Rodriguez. Once on the bench, however, Butler made some remarks that got him thrown out.
"We had a disagreement. I'm not the only one that had disagreements with him this series," Butler said. "He said some things to me I didn't like and it got me fired up."
Second baseman Chris Getz was ejected by Foster in Saturday's 7-0 loss for commentary on a close call at first base in which Getz was called out. Getz also was involved in controversial call by Foster in Friday night's 5-2 loss when Getz thought he'd tagged out the Angels' Mike Trout stealing second base.
This was the second ejection in Butler's career. He was tossed last Sept. 13 at Minnesota for arguing balls and strikes. Foster also ejected Angels manager Mike Scioscia in the ninth inning on Sunday.
Dick Kaegel is a reporter for MLB.com. This story was not subject to the approval of Major League Baseball or its clubs.