Yost runs across off-limits area at Chiefs' practice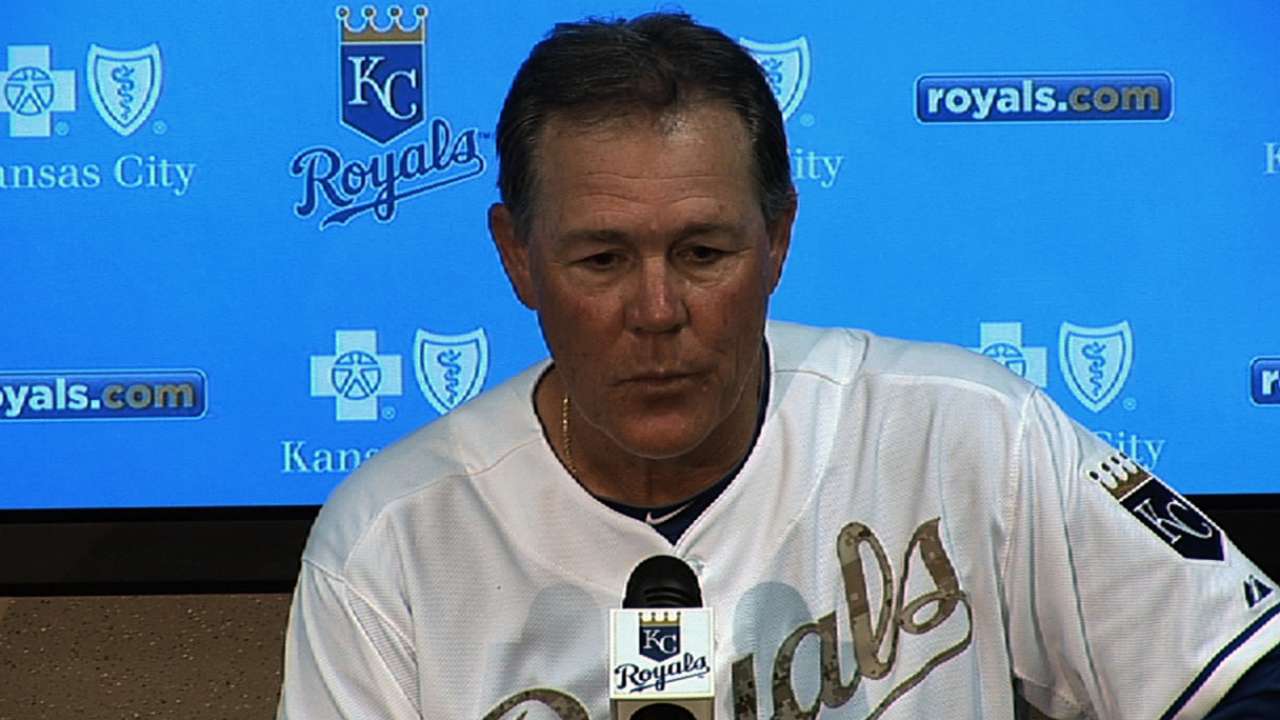 KANSAS CITY -- As if things weren't going bad enough for Royals manager Ned Yost, he almost got busted Tuesday for gawking at the Kansas City Chiefs' practice.
Yost went for a run on the back roads of the Truman Sports Complex that the Royals share with the Chiefs and happened upon the NFL team's offseason practice session.
"I ran today and almost got arrested for a taking a peek at the Chiefs doing their minicamp. They surrounded me with their security," Yost said good-naturedly. "I'm not going to sell any secrets."
Well, NFL teams are notoriously guarded about their practice activities, and this area, unknown to Yost, happened to be off-limits.
"Hey, I just wanted to see what was going on," Yost told the security guards. "They said, 'Well, you can't be here, it's closed.'"
Yost identified himself, and the crisis passed.
"The guy said, 'Oh, hi Ned, how's it going?'"
Not too well, actually. His team lost 17 of its past 21 games, and now he almost got pinched for invading a football practice. That's when you know you're in a slump.
Dick Kaegel is a reporter for MLB.com. Kathleen Gier is an associate reporter for MLB.com. This story was not subject to the approval of Major League Baseball or its clubs.