Butler joins Royal company with 1,000th career hit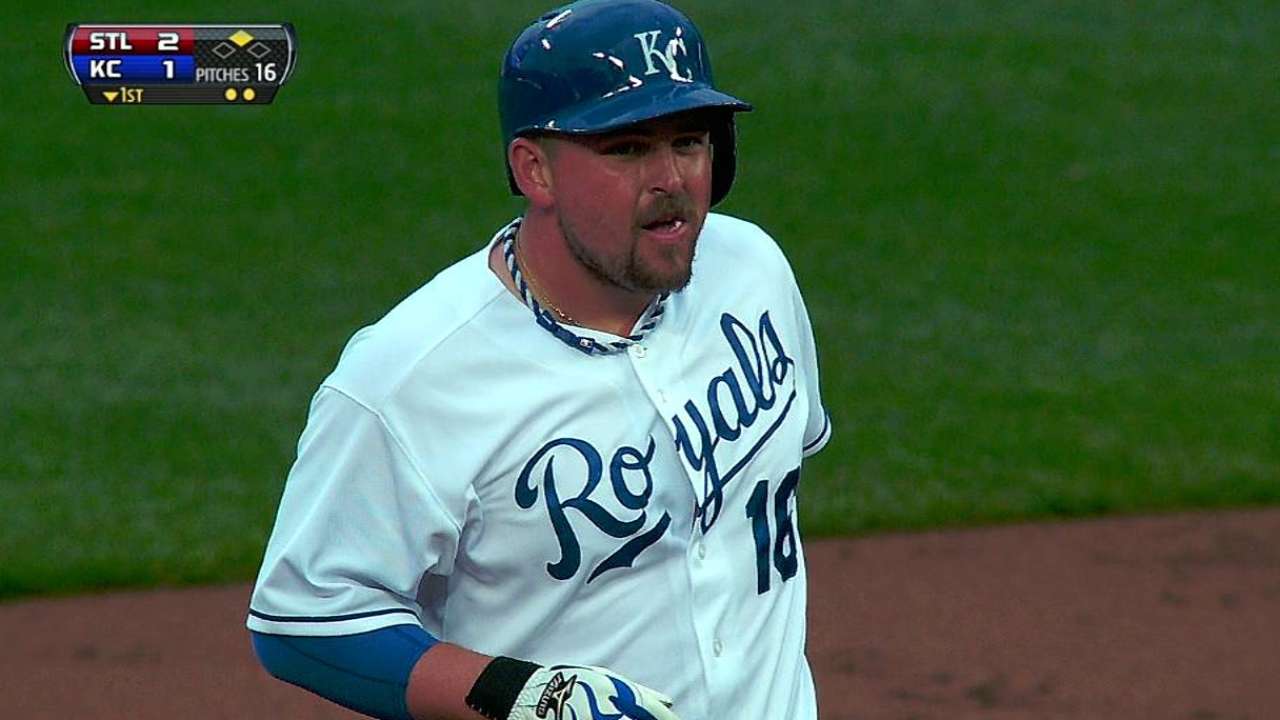 KANSAS CITY -- Only 2,154 to go for Billy Butler.
At least that's how many knocks Butler needs to match George Brett for the Royals' all-time hits lead after cracking his 1,000th career hit in the first inning of Tuesday night's 4-1 loss to the Cardinals.
Butler received a standing ovation from the crowd and doffed his helmet in recognition. His milestone hit was a double, driving in Alex Gordon from second base.
"The fans gave me a great reception. That was a great moment, and I am appreciative of that," Butler said. "Unfortunate that it came in a game like this, got to keep grinding, but the fans treated me really well, and I am very gracious to them for that, and it made me real happy."
Brett finished his 21-year career with 3,154 hits, but Butler is one of only nine players who have achieved 1,000 in a Royals uniform.
The seven between Brett and Butler are Frank White, 2,006; Amos Otis, 1,977; Willie Wilson, 1,968; Hal McRae, 1,924; Mike Sweeney, 1,398; Joe Randa, 1,084, and Fred Patek, 1,036.
Dick Kaegel is a reporter for MLB.com. Kathleen Gier is an associate reporter for MLB.com. This story was not subject to the approval of Major League Baseball or its clubs.