Family man Brett finds time is right to start coaching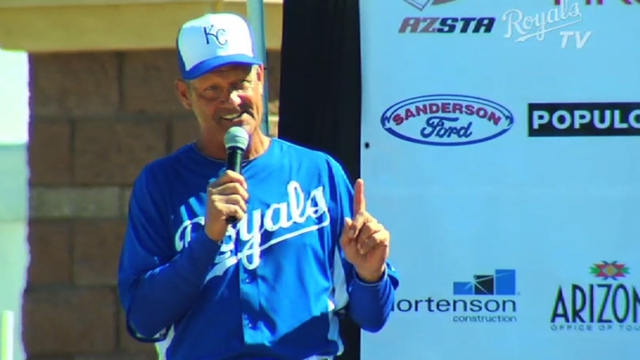 ST. LOUIS -- George Brett has business interests and loves to play golf, but the main reason he never before accepted a chance to become a coach for the Royals was his family.
"This thing has been offered to me before but my kids were young. I had three young boys," Brett said. "Right now I have two kids in college and one's going to be a senior in high school. So I'm not missing them growing up anymore, and it's summertime, so it's time for me to go to work."
Despite being a Hall of Fame hitter, Brett had no success teaching the art to his and wife Leslie's sons -- Jackson, Dylan and Robin.
"I found out you can't teach your own kids. So they'd go out and take lessons from somebody else and I'd have to pay the guy," Brett said. "Which he always thought was pretty funny -- here I am teaching your kid how to hit."
Dick Kaegel is a reporter for MLB.com. This story was not subject to the approval of Major League Baseball or its clubs.