Brett will evaluate position in organization after month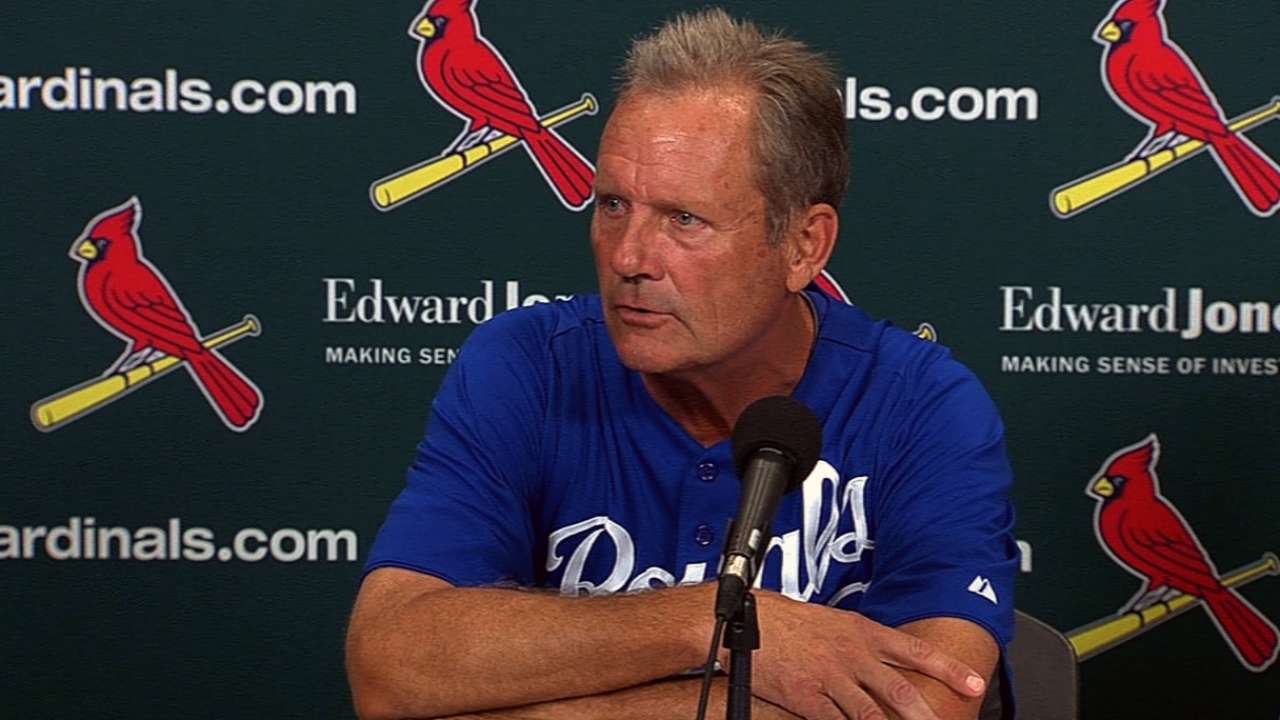 ARLINGTON -- George Brett will be the Royals' interim hitting coach for the next month. After that, though, he's not sure what will happen.
With his three kids either in college or nearing college age, Brett finally accepted a spot on the Royals' coaching staff earlier this week. The team has split the two games since he went from being the team's vice president of baseball operations to interim hitting coach. Brett agreed to hold his new role for a month and then reevaluate the situation.
"I don't know if I'm going to be any good at it," Brett said. "If we start winning and I see some progress, some success and I'm having fun, I'll keep doing it. For how long? I don't know.
"So many people get married in this game early, and they play late. They get into coaching and they never get a chance to go to their kids' Little League games, high school games. I got a chance to do all that with my kids."
Brett spent all 21 seasons of his Hall of Fame career with the Royals and still holds numerous franchise records, including career batting average (.305), hits (3,154), home runs (317) and RBIs (1,595). He's also unsure about whether he would try his hand at managing sometime in the future, but he didn't turn down the notion completely.
"I don't know. I just turned 60 last week," Brett said. "I've been a father and a husband. I've traveled a lot and spent a lot of time with my family. I don't know if this is going to give me the bug to do this full time or not.
"I'm going to do everything I can. I know how much fun winning is, and I really believe with all my heart this team can win."
Christian Corona is a contributor for MLB.com. This story was not subject to the approval of Major League Baseball or its clubs.