Back from Omaha, Herrera returns confident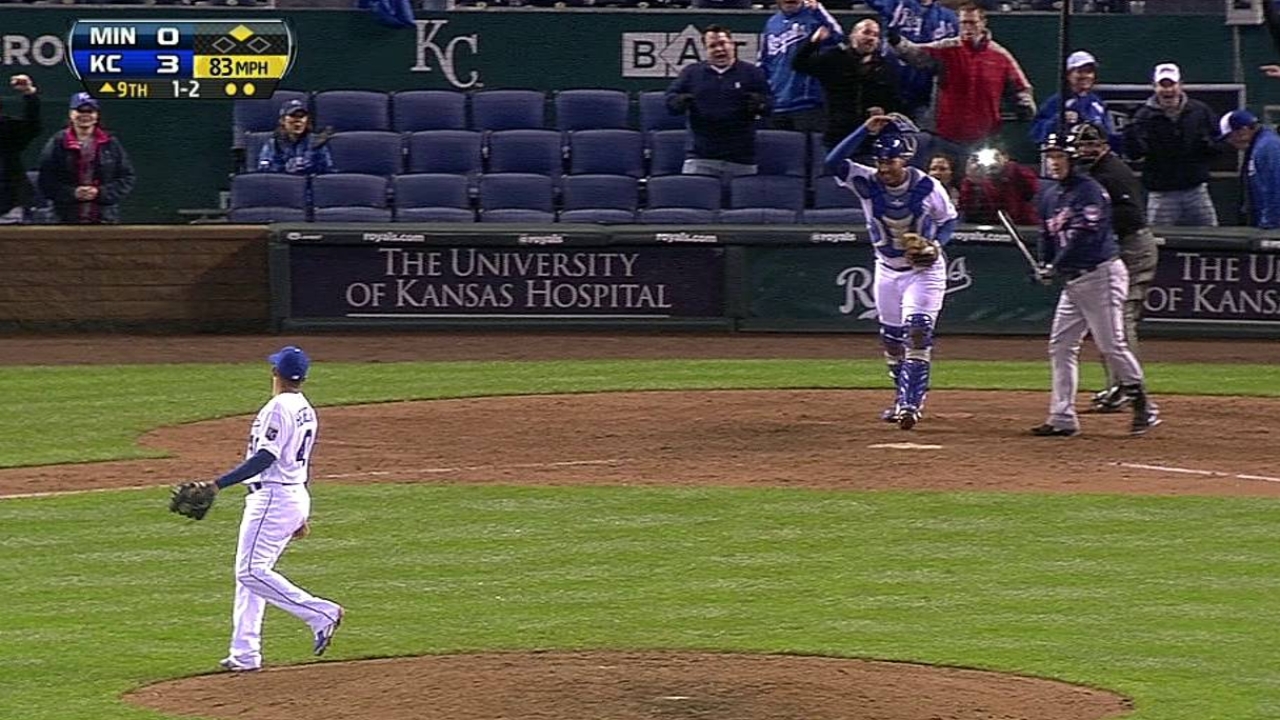 KANSAS CITY -- Reliever Kelvin Herrera's 10-day stay with Omaha is over. He's back with Kansas City and deemed his Triple-A time beneficial.
When Herrera was demoted on May 23, his primary downfall was surrendering eight home runs in 20 1/3 innings. Royals manager Ned Yost said at the time that the young right-hander needed to restore his confidence. Has he?
"One-hundred percent," Herrera said.
To make room for Herrera, right-hander Louis Coleman was returned to the Omaha club. It was Coleman who came up from the Storm Chasers when Herrera went down. Coleman did well in his four appearances, not giving up a run in 4 1/3 innings on three hits and two walks. He also picked up a victory in relief.
Herrera pitched in five games for Omaha with 4 2/3 shutout innings, giving up two hits and three walks with six strikeouts. He also recorded a save.
"I had to work on my breaking ball and to get my confidence back to 100 percent," Herrera said. "Now I think I'm ready to go."
In addition, he won't hesitate to throw his fastball, which is often clocked at 100 mph, but he also was hammered for some of those eight home runs.
"I'm ready to throw it. I'm going to throw it down in the zone," Herrera said.
The demotion was a surprising development for Herrera, who last season as a rookie emerged as a dominant reliever. He had a 2.35 ERA in 76 games and struck out 77 in 84 1/3 innings.
His assessment of his time at Omaha: "It just makes you stronger, because you've got something to fix and when you fix it, you're good to go."
Dick Kaegel is a reporter for MLB.com and Kathleen Gier is an associate reporter for MLB.com. This story was not subject to the approval of Major League Baseball or its clubs.